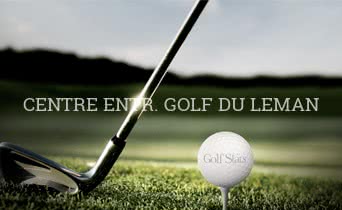 CENTRE ENTR. GOLF DU LEMAN
Courses
Rates
Reviews
Book
Map + Leisure
Weather
Competitions
The man Center. Lake Geneva Golf is a golf course 6 compact holes, open since 1999, growing on 1788 meters (par 27). It is suitable for all levels, whether it's to train and progress or good to discover golf, all this in a warm atmosphere.
Address

825 Route des Plantets
74140 VEIGY


Phone

04 50 94 99 52

Email

INFOCEG@ORANGE.FR
Architect(s) :

Thierry BLANC

Opening date of the club :

1999
Rates week B.S / week end H.S
Not disclosed
Book
This golf course does not allow you to book online.
Course
Compact du Léman
Par 54 - 1788 meters
Weather
Competitions
No amateur competitions open to the public scheduled for this day
All Reviews on CENTRE ENTR. GOLF DU LEMAN
To give your opinion on for this golf course, you need to log in or subscribe