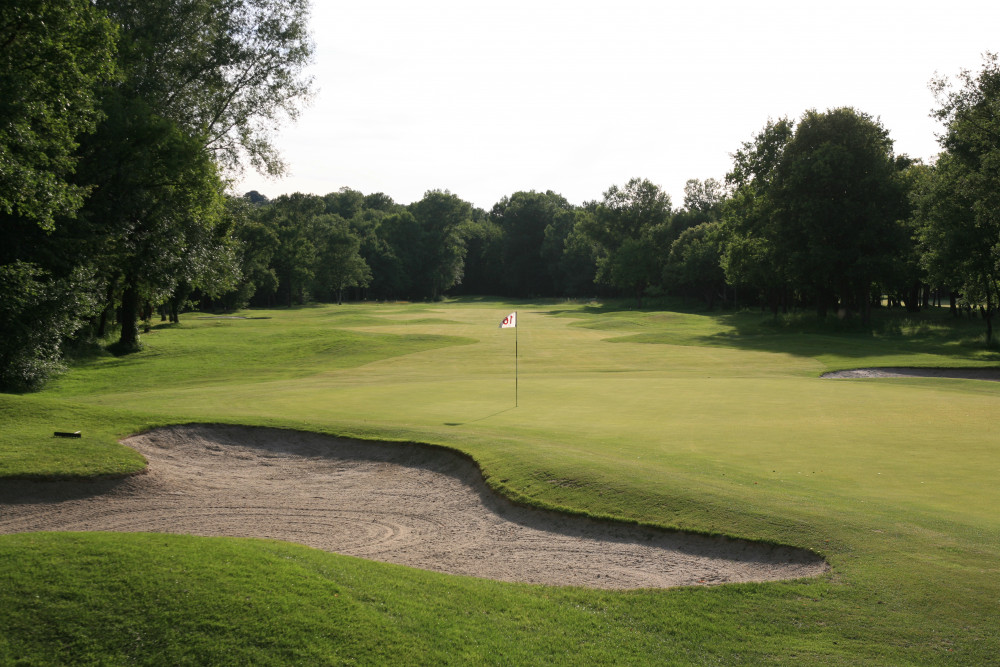 Courses
Ratings
Rates
Reviews
Book
Photos
Map + Leisure
Weather
Competitions
Golf Club de Lyon is a 36 golf holes. (Wild boars in 1991 and Roebuck in 1965). His main course, (Les Sangliers) : par 72 of 6159 meters. Open since 1965 in Villette d'Anthon (69 - Rhône). Although close to the highway which makes it easy to access, the Golf Club of Lyon rest away from any noise and Visual nuisance. Spanish Jose Maria Olazabal, twice winning the Masters tournament, there was crowned in 2001, on the occasion of the Open de France.
Address


38280 VILLETTE D'ANTHON


Phone

04 78 31 11 33

Email

info@golfclubdelyon.com

Website
Architect(s) :

Fred HAWTREE, Hugues LAMBERT

Opening date of the club :

1965

Number of practice stalls :

50

Number of covered practice stalls :

12
Informations
Find easily all informations of golf course.
Course
Open year-round
Course without nuisance
Online booking
Space cleaning multi function
Quick game week
Quick game weekend
Rental clubs
Offered hand truck
Fast Greens in season
Very fast Greens in season
Dogs are allowed on the course
Wooded path
Flat course
Club-House
Access PMR
Free WiFi
Locker room luxury
Green fairy flexible rate
Pro shop important
Bar restaurant
Non-stop bar in season
Snack continuously
Practice teaching
Practice of high quality
Golf Academy
Parking and Access
Near station
Near Highway
Secure parking
Leisure
Book
This golf course does not allow you to book online.
Course
Les Sangliers
18 holes - Par 72 - 6159 meters
Ratings
Better TO INFORM, better CHOISIR, better PLAY! Check out all of their Services and Equipment for each golf course
Sign up now for free and find out all the ratings below.
Signup to discover the ratings
Already a member? Click here to connect
Weather
Competitions
: COUPE CIC LYONNAISE DE BANQUE
Format : Simple, Open to the outside
: US KID GOLF JUNIORS
Format : Simple, Open to the outside
: MARCASSINS TOUR 9 TROUS ÉCOLE DE...
Format : Simple, Open to the outside
: GOLF PLUS ET LE CONSERVATEUR
Format : Simple, Open to the outside
: COMPETITION PRIVÉE / SHOT GUN à ...
Format : Scramble, Open to the outside
: Trophée du petit monde
Format : Scramble, Open to the outside
: MARCASSIN TOUR 9 TROUS ECOLE DE ...
Format : Simple, Open to the outside
: MARCASSINS DRAPEAUX ÉCOLE DE GOLF
Format : Simple, Open to the outside
: MARCASSIN TOUR 9 TROUS ECOLE DE ...
Format : Simple, Open to the outside
: COUPE DE NOEL ECOLE DE GOLF
Format : Scramble, Open to the outside
All Reviews on GOLF CLUB DE LYON
To give your opinion on for this golf course, you need to log in or subscribe