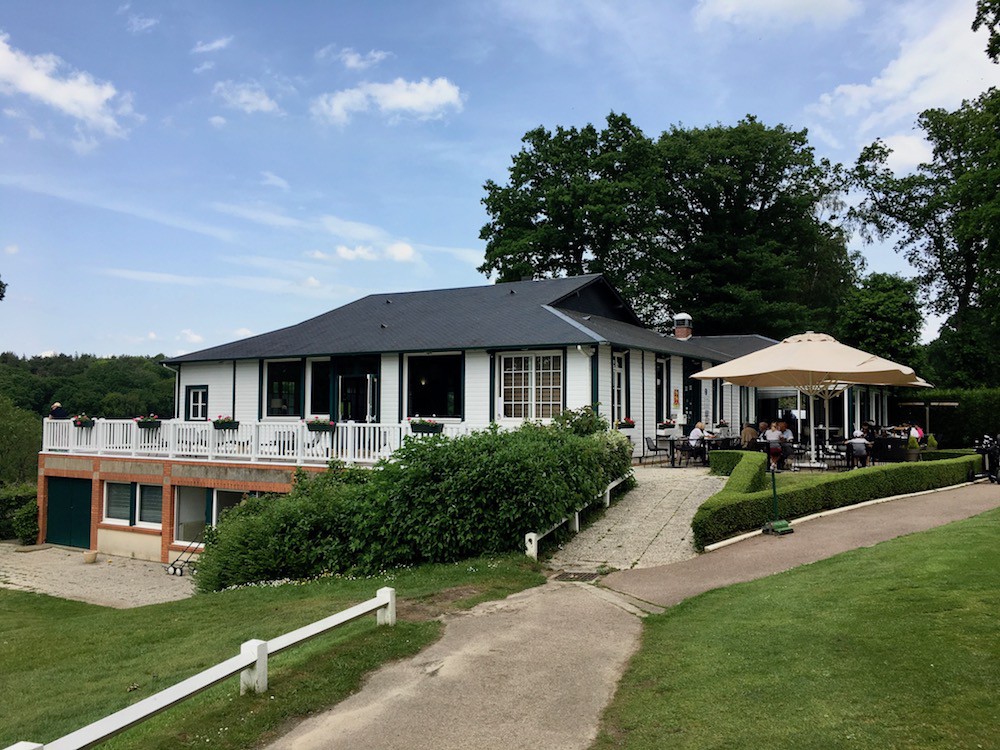 GOLF DE ROUEN-MONT-ST-AIGNAN
Courses
Ratings
Rates
Reviews
Book
Photos
Map + Leisure
Weather
Competitions
The Rouen Mont-Saint-Aignan golf course is an 18-hole - par 70 5560-metre golf course open since 1911 in Mont-Saint-Aignan (76-Seine-Maritime) in Normandy, 5 kilometres from rouen city centre. The bumps and valleys originate from past bombings
Woodland course divided into 3 varied parts: 6 first short holes with their bumps of the original course; 6 holes in the woods; Last six holes on the board. Signature Hole Number 8
Address

Rue Francis Poulenc
76130 MONT-SAINT-AIGNAN


Phone

02 35 76 38 65

Email

golf.rouen.msa@wanadoo.fr

Website
Architect(s) :

Nillie PACK

Opening date of the club :

1911

Number of practice stalls :

13

Number of covered practice stalls :

10
Informations
Find easily all informations of golf course.
Course
Open year-round
Space cleaning multi function
Quick game week
Quick game weekend
Fast Greens in season
Very fast Greens in season
Wooded path
Hilly course
Club-House
Green fairy flexible rate
Bar restaurant
Practice teaching
Parking and Access
Near station
Near Highway
Car charging station
Book
This golf course does not allow you to book online.
Course
Parcours d'Eté
18 holes - Par 70 - 5560 meters
Ratings
Better TO INFORM, better CHOISIR, better PLAY! Check out all of their Services and Equipment for each golf course
Sign up now for free and find out all the ratings below.
Signup to discover the ratings
Already a member? Click here to connect
Weather
Competitions
No amateur competitions open to the public scheduled for this day
All Reviews on GOLF DE ROUEN-MONT-ST-AIGNAN
To give your opinion on for this golf course, you need to log in or subscribe