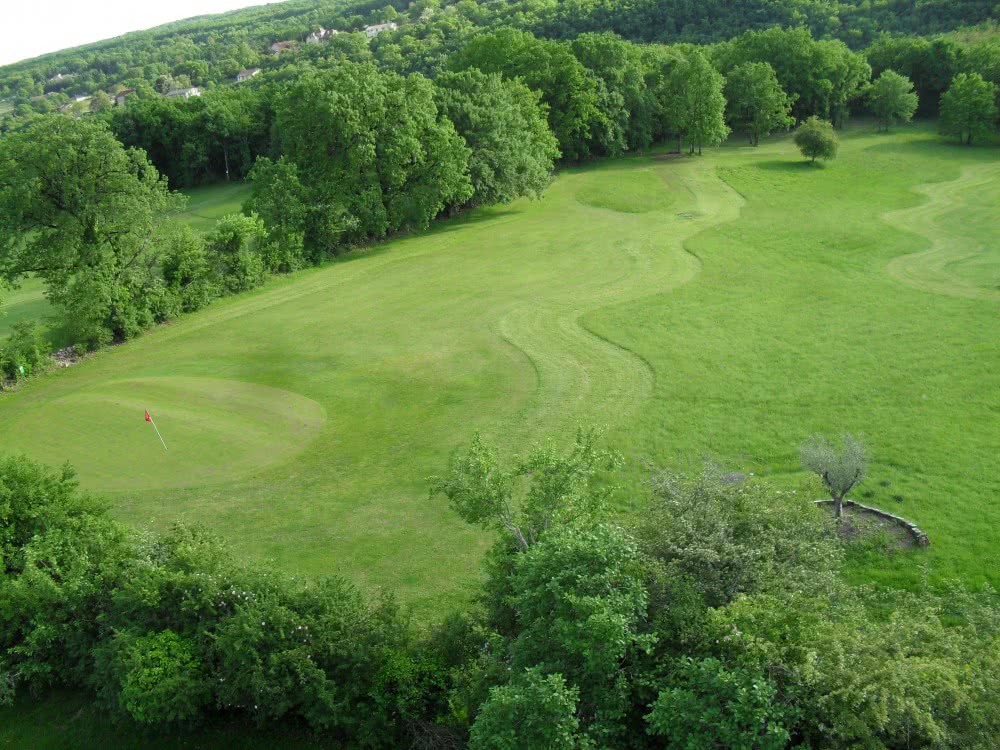 Courses
Ratings
Rates
Reviews
Book
Photos
Map + Leisure
Weather
Competitions
Totche golf is a golf compact of 1820 meters open for a little more than 10 years at 2 kilometers from the town of Villefranche of Rouergue.
His main course, "The totche Golf" is a by 54 of 1820 meters.
Opened in 2005 in the town of Villefranche of rouergue, 12 - Aveyron.
Address

L'Albenque
12200 VILLEFRANCHE DE ROUERGUE
FRANCE

Phone

05 65 45 70 35

Email

golfdutotche@wanadoo.fr

Website
Architect(s) :

Guy BRUGIER

Opening date of the club :

2005

Number of practice stalls :

17

Number of covered practice stalls :

7
Informations
Find easily all informations of golf course.
Course
Open year-round
Course without nuisance
Quick game week
Quick game weekend
Rental clubs
Fast Greens in season
Club-House
Access PMR
Free WiFi
Pro shop important
Bar restaurant
Non-stop bar in season
Snack continuously
Practice teaching
Parking and Access
Book
This golf course does not allow you to book online.
Course
Golf du totche
Par 54 - 1820 meters
Ratings
Free ! Discover ALL objectives critérias (245 Services and Facilities) per golf course 9 or 18 holes !
Sign up now for free and find out all the ratings below.
Signup to discover the ratings
Already a member? Click here to connect
Weather
Competitions
No amateur competitions open to the public scheduled for this day
All Reviews on GOLF DU TOTCHE
To give your opinion on Golf Stars, log %%2 or %3 percent sign %%4