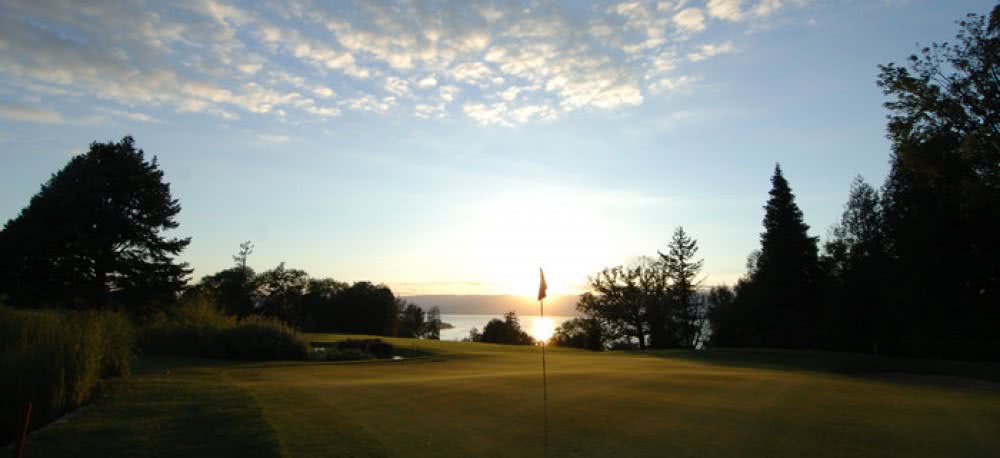 Courses
Ratings
Rates
Reviews
Book
Photos
Map + Leisure
Weather
Competitions
The Vaucouleurs Golf Club is a golf course 45 holes since 1987 in the town of Civry forest (78 - Yvelines)
His main course, the river is a par 73 6138 m or you are up to the challenge of its slopes.
The route of the valleys is appreciated for its "Scottish Links" effect and its fairways surrounded by buttes and bordered of high roughs.
Total distance of 5612 m white and you asking a lot of precision to the face-off.
The 360: compact 9-hole par 27 course.
Address

709 Rue de l'Eglise
78910 CIVRY LA FORET
FRANCE

Phone

01 34 87 62 29

Email

accueil@vaucouleurs.fr

Website
Chains / Network :

Club Paris Golfy

Architect(s) :

Michel GAYON

Opening date of the club :

1987

Number of practice stalls :

50

Number of covered practice stalls :

15
Informations
Find easily all informations of golf course.
Course
Open year-round
Course without nuisance
Open to the public
Online booking
Space cleaning multi function
Quick game week
Quick game weekend
Rental clubs
Electric Trolleys
Electric carts
Very fast Greens in season
Dogs are allowed on the course
Wooded path
Hilly course
Club-House
Access PMR
Free WiFi
Locker room luxury
Green fairy flexible rate
Pro shop important
Bar restaurant
Non-stop bar in season
Snack continuously
Gastronomic menu
Restoration on the terrace
Practice teaching
Practice of high quality
Golf Academy
Parking and Access
Near station
Near Highway
Car wash
Car charging station
Book
This golf allows you to book your green fee online. Please visit their website for more information.
Need help? Plan your next golf vacation easily with Golf Stars now.
Plan my next trip
Course
La Rivière
18 holes - Par 73 - 6138 meters
Ratings
Free ! Discover ALL objectives critérias (245 Services and Facilities) per golf course 9 or 18 holes !
Sign up now for free and find out all the ratings below.
Signup to discover the ratings
Already a member? Click here to connect
Weather
Competitions
: Les Hivernales de la Vaucouleurs...
Format : Simple, Open to the outside
: Les Hivernales de la Vaucoueurs ...
Format : Simple, Open to the outside
: Les Hivernales de la Vaucouleurs...
Format : Simple, Open to the outside
: Coupe de la Chandeleur - 2 févri...
Format : Scramble, Open to the outside
: Les Hivernales de la Vaucouleurs...
Format : Simple, Open to the outside
: Cupidon's Cup - 30 mars 2019
Format : Scramble, Open to the outside
: 4ème trophée de la Vaucouleurs -...
Format : Simple, Open to the outside
: Coupe du Restaurant- Dimanche 12...
Format : Simple, Open to the outside
: Coupe années 80 - Samedi 15 juin...
Format : Scramble, Open to the outside
: Coupe du Proshop - Dimanche 7 ju...
Format : Simple, Open to the outside
: Coupe des Vacanciers - Dimanche ...
Format : Scramble, Open to the outside
: Coupe des Vignerons - Dimanche 1...
Format : Simple, Open to the outside
: Caddy Master
Format : Scramble, Open to the outside
: Coupe du Jardinier - Vendredi 1e...
Format : Scramble, Open to the outside
: Coupe de Noel - Samedi 14 decemb...
Format : Scramble, Open to the outside
All Reviews on LA VAUCOULEURS GOLF CLUB
To give your opinion on Golf Stars, log %%2 or %3 percent sign %%4