2023 –ALL ROADS LEAD TO ROME GOLF courses DISCOVERIES
- Golf vacation

Ryder CUp Italy and more !
Thinking many of visitors to the Ryder Cup might like to tee it up, after many years have selected some top plays which players of all handicap levels can enjoy if they play from the correct tees. Please give any reviews you want; all will appreciate immensely.
These are Rome's finest courses with history galore to match "The Eternal City" which I'm sure you will love and adore as many before you… The oldest Circolo del Golf Roma Acquasanta, Golf Club Olgiata, Country Club Castelgandolfo, and Golf Nazionale Viterbo.
Buon Gioco ! Don't forget to reserve…and « beaucoup de birdies ! »
2023 Country Club Castelgandolfo
Via Santo Spirito, 13, 00040 Castel Gandolfo RM, Italy
Founded in 1985 Castelgandolfo Country Club's 18-hole Robert Trent Jones Sr.'s 6222 m. testing layout, par -72 lies in an extinct volcano crater with three lakes and 93 bunkers to amuse the best. Near the Papal Summer Palace of Castel Gandolfo a mere 20 km from Rome center and adjacent to Lazio's enchanting seaside, Cardinal Chigi's 17th century mansion is the Club House which perches above the verdant layout. Superb vistas with shimmering seas in the distance – it is truly Italy's most unique Club House. One sees all 18 holes !
The first tee sets an exciting tone for a great game- enjoy a marvelous course; all levels of golfers will enjoy. Moira, the Club's General Secretary, welcomes all for a special experience on the winding track through 100 year-old olive trees, oaks, cluster local maritime pines, plus water hazards. Bunkers defend the small greens adding to the challenge, as does the crater's sloping terrain. A walk in a crater to remember!
Top facilities are available – pro-shop, rental of clubs, carts, as well as practice facilities and Academy. The Club's facilities include Locker rooms, swimming pool, conference rooms. The restaurant is a great 19th Hole…with memorable sunsets and drinks!
Circolo del Golf Roma Acquasanta
via Appia Nuova 716/a, Italy 00176 Roma,
Rome's only top layout in the "Ring" is Italy's oldest course, Circolo del Golf di Roma Acquasante (1885) – par 71, 6000 m. The Princess Torolonia's terrain was desirable and agreed by British and American diplomats with their Italian friends to acquire it; its fabulous 360 degree panorama of Rome, plus the Claudian Aqueduc, Cecilia Metella mausoleum, San Giovanni's Basilica, and St. Peter's Dome. Memorable!
Commonly called "Holy Water Club" only five kilometers from the Colosseum, this treasure steeped in history and ruins on the Via Appia Nuovo is near to the Acqueduc. Narrow sloping fairways, twisting Almone River, tall Mediterranean pines, cypresses, eucalyptus-lined fairways to tiny greens make for a fun test.
Teeing off one has the ancient thermal buildings and ruins of Pope Paul V; then later near the third hole is the Acquasanta Spring with it's holy water – a sacred place of worship by Romans. So not only views but history everywhere you play. Roman history flourished here, with so much to discover. Not the normal golf round…
Until 1912 only nine holes of golf, but were extended to 18 holes by the members; the play of holes was reversed. World War I paused club life. In 1923 citizens of enemy nations were banned. Fundraising started; a new Club House was built; the Club was received positively by Rome society. Most of the Italian nobility, top diplomats and Italian intellectuals joined; plus FIG registration. They counted nearly 150 members in 1940 with its new 1938 Club House. Famed for its pool with icy waters coming from a spring, Aquasanta before World War II became an outpost for the Foreign Affairs Minister and others. Rome was spared during WW II 's destruction fortunately but to meet the food necessities "War Gardens" were created growing wheat, etc. With the Allied invasion the Germans camped on the course but didn't damage greens! Allied Spitfire pilots spared too – saying later "We'd be mad to destroy the only 18-hole golf course south of Florence!"
In 1944 with Allied General Clark liberation of Rome, festive "Alies" returned to the Club with friends – Marshall Montgomery, General Patton, etc. Life resumed while tough battles north raged. Acquasanta was a center of sporting, worldliness.
Acquasanta was "the" place. Top trainers, people fighting to join, and a haven of sport, calm in this war-torn world with former employees working to rebuild pre-war ambiance successfully. Prospering with immense growth following the War their players excelled with the top teams returning to Acquasanta. In 1967 Greece's King Constantine II seeking refuge in Italy found respite here.
Prosperity and top Italian talent were constantly on evidence at this historical home of Roman golf. A must play…
Attractive Club House and restaurant await with all amenities. Also, practice areas, short game and putting are offered. Pro shop and club and buggy rental too on site as expected of a classic private club. Staff are very helpful, friendly; early reservations essential. Club membership and hdcp too. Acquasanta – a must play if you can get a tee time!
2023 Olgiata Golf Club
Largo Olgiata 15, I-00123 Roma
Home to the Italian Open previously plus other prestigious events, Olgiata Golf Club is at the top of Rome's courses – its West Course demands one's A game. Opened in 1962 by Frank Pennik since the world's top golfers have competed over these undulating holes brilliantly like Tony Jacklin and Ian Poulter. It stretches 6547 mts from the tips to the testing par-4 18th. The hilly terrain, supreme greens with lots of strategic bunkering and water everywhere demand precision shotmaking and club selection. The verdant surroundings tend to distract. Delightful, fair challenge – making par is great.
The 1st, a dog-leg right is a nice warm-up. Birdies are sensational. The 5th tests, like the 3rd on the front; the 13th, 15th challenge as does the 18th. Essential off the tee to be on the correct side of the fairway to the many dog-leg due to trees, obstacles. Burrows and slight undulations test one's putting on the fast greens which are well-maintained like the course. Enjoy all at the 19th hole – the restaurant and terrace welcome all…
As a warm-up, the 9-hole East Course is delightful- par-36 2947 mts. Hilly and wooded it's fairways are more open with less demanding shotmaking than the Championship West. Greens are great and it perfectly tended.
An attractive pro-shop, club rental plus carts, trolleys available, caddies only on request are on site. Olgiata's top level restaurant is available after play. Reservations essential; hdcp required when booking as guest reservations are limited in this prominent club.
More information ? Click >Here <
2023 GOLF NAZIONALE
Via di Monte Topino, I-01015 Sutri. Viterbo, Lazio
A mere 40 kms from center of Rome, Golf Nazionale is the home to the Italian Federation of Golf, managed by President Alesandro Rogato. In this verdant hilly landscape with massive oaks, George and Jim Fazio with Italy's David Mezzacane designed this technical, yet playable layout for all levels of golfers stretching 6462 mts, par-72 slope 143 from the tips.
In September 2023 it will host the Junior Ryder Cup Matches for the first days. A first for the Junior Ryder Cup starting this year – the final day of their matches will be played at Marco Simone on the 2023 Ryder Cup course with all the fans.
Golf Nazionale hosted the 1991 World Cup of Golf as well as welcoming many other national and international events. As home to the Federation, it is consistently in Italy's Top Ten courses and challenges players of all levels while maintaining the highest principles of eco-sustainability with its new generation turf.
The attractive Club House has excellent locker rooms, changing facilities and internet. Facilities are spacious and meet all needs from club and cart rentals to top Academy for Italy's talents capably managed by Alessandro Rogato also Tournament Director for the Italian Opens, other key events. Spacious practice facilities, short game, driving range, putting plus seminar facilities are available as well as a snack bar. Restaurant has spacious interior dining plus inviting terraces over looking the 18th hole. Nearby are lodging facilities. Reservations essential.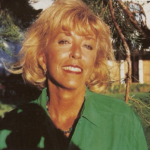 Susanne Kemper
Susanne Kemper has covered the US PGA Tour's West Coast swing and key events, DP European Tour's events, Ryder Cup since Valderrama, WCG, British Open, US Open, plus South African, Latin American, and Australian Major tournaments for 20+ years and numerous LPGA, LET and Solheim Cups.