7 Golfs courses in Corsica Island
- Golf vacation
CORSICA ALSO CALLED THE ISLAND OF BEAUTY GOT highly THE COLORS OF FRANCE. find 7 golf places !
Off Menton (Côte d'Azur) and with an area of 8 700KM2, it offers landscapes sometimes mountainous, sometimes Mediterranean or plains that compete in beauty; you can without closing your eyes you believe in the four fabulous points of the world.
You will find in Corsica 7 places to practice golf spread on the island. Others projects exist, we look forward to them. You will find in GOLF STARS research all golf courses of Corsica.
For example, the latest addition is the Murtoli Estate, which offers a luxury hotel and an on-site residence and 12 holes to satisfy its passion.
The famous and sumptuous Golf de Sperone 4 * Golf Stars proposes a lodging in partnership with the residences of Piantarella to prolong your discovery of this course and its mythical hole number 16. To play it at least once in his life is essential while taking advantage of 'a dream holiday in this paradise island and the village of Bonifacio nearby.
Also worthy of note is the 3-hole Golf 3* golf course of 2235 meters (par 33) designed by Pierre Lanzalavi in Speloncato. Located among the olive trees, its course, wooded and hilly, will give pleasure to all players.
Do not forget to come back from Corsica to give your opinion and advice in the Golf Stars golf cards !
YOU DON'T KNOW EACH SERVICE OR EQUIPMENT OF THE 7 GOLF COURSES IN CORSICA ? …9 Holes ? 18 holes ? Dinner ? Hotel ? Golf Académy ? carts ? club rental ? Spa ? Pool ? Hammam ? ….Find them quickly and easely with more of 245 criteria, exclusively on golfstars.com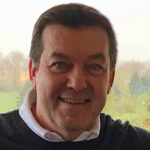 Stéphane COUDOUX
After 8 years at the Express news, I became a golf enthusiast and I now have 32 years of experience including 17 years at Golf Magazine and Golf Européen. Golf Stars is the exclusive web site classify all golf courses and their Services and Equipments. Independent, objective, honest and above all no first and last!