Golfs courses in South-West of France
- Golf vacation
GOLF COURSES IN South-West-FRANCE
YOU DON'T KNOW EACH SERVICE OR EQUIPMENT OF A GOLF COURSE IN South West ?
9 Holes ? 18 holes ? Dinner ? Hotel ? Golf Académy ? carts ? club rental ? Spa ? Pool ? Hammam ? ….Find them quickly and easely with more of 245 criteria, exclusively on https://www.golfstars.com/
THE SUN, HISTORY, CULTURE AND SOFT CLIMATE ENJOY THE HAPPINESS OF THE GOLFERS OF THE FRENCH BASQUE COUNTRY
Looking for the sun without heat, the history and culture of a colorful French region, magnificent golf courses sometimes centuries old for some ? Then, welcome in the Basque Country and especially in the Basque Country North which includes 13 golf courses in the territory of the Pyrénées-Atlantique.
Let's start with Pau Golf Club 3 * Golf Stars, which was the very first golf course built in France in 1856. You will find a golf 4 * Golf Stars in the heart of the city of Biarritz, the Gulf of Biarritz-Le Phare. The other 4 * star in the 18-hole category is the Arcangues Golf Course at the gates of Biarritz.
Other highlights include Golf and Training Center Ilbarritz 4 *, 9-hole Golf Stars, which combines a learning and development center for high-performance golf and an extraordinary sea view.
The golf course of Salies-de-Béarn 4 * in the 9-hole category offers a weekend of rest and golf with on site its hotel, its hotel residence and a warm welcome to the place.
Finally, the golf course of Chiberta proposes its course 18 holes 3 *, hotel, residence hotel all at seaside.
Then the alternative is all found … Vote for the South-West of France to discover other cultures that our beautiful french south-east where sometimes the heat can reveal a handicap.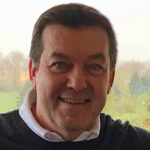 Stéphane COUDOUX
After 8 years at the Express news, I became a golf enthusiast and I now have 32 years of experience including 17 years at Golf Magazine and Golf Européen. Golf Stars is the exclusive web site classify all golf courses and their Services and Equipments. Independent, objective, honest and above all no first and last!