Majestic Marbella and superb golf courses
- Golf vacation

golf and holidays in Spain, costa del sol, Marbella
Marbella – long the Costa del Sol's glitzy playground – is not only for wining, dining, disco's with music galore til the early morning – its superb golf courses- many designed by Robert Trent Jones Sr – that have made this a golfer's paradise. The numerous championship layouts played for decades by the greats – Player, Nicklaus, Seve, Jose-Maria- adored by all for their test and spectacular layouts.

Real Club de Golf las Brisas, Marbella
Nestled in amongst the hills of Marbella in 1968 D. Jose Banus founded Club de Golf Nueva Andalucia and remained its President until 1981. Banus selected Jones Sr, who had just completed his design at Sotogrande to design La Brisas before undertaking Los Naranjos, and Valderrama. Jones' touch is still felt today in the course, its tests – bunkering, water hazards and testing doglegs, natural beauty, its special accents which Gerald Huggan, landscape architect and tropical plant specialist added to the arboretum and the course with trees, plants from all continents making Las Brisas a superb garden too. Vibrant pink flowers everywhere, Australia's Whistling Pine and Blackwood trees, plus Mexico's Green Ash, add to the myriad other species of palms and Mediterranean trees enhancing the layout and Club surroundings. Jones Sr introduced Bermuda grass for the fairways and Pencross Bent for the greens – unusual at this epoch in Europe. One of Jones Sr's design thoughts highlights, "A perfect shot must be rewarded. A shot slightly off target should give the player some difficulty in executing his next stroke. A bad shot should carry with it a penalty, forcing the player to make a skillful shot to recover."
In 2015 Kyle Phillips did an update of the course, expanded the practice facilities all in keeping with Jones' philosophy. With six tees, golfer's have the perfect selection for their level; course maintenance is tops – always in Spain's top 10 courses; highly ranked globally too this gem. Top professionals and staff have been key to Las Brisas since its opening. General Manager Paul Munoz joined at 17 yrs; he manages successfully Las Brisas, its operations with its 1225 members from 32 different nationalities plus a variety of guests. Late November 2023 Las Brisas will host 2023's final LET event of Tour's top players capping off another successful season after the Solheim Cup and Europe's retaining the it.
After becoming a private club, many national and international events were successfully staged over Las Brisas' championship layout – 1970's International Spanish Open and the Spanish Amateur – put Las Brisas on the map with US stars Johnny Miller and Jack Nicklaus plus the World Golf Cup. Spain's Majesties supported tournaments too with stars like Ballesteros and Faldo winning; Andulucia's teams and players thrived too. Royalty like Monaco's Princess Grace to the Aga Khan were seen along with golf fanatic Bing Crosby and General Franco on Las Brisas fairways. Spain's royal family was constantly present; in 1995, the Royal prefix was awarded to Las Brisas. A very private club some visitors are allowed each year; golfers need to contact the club requesting one of these special green fees; General Manager Munoz confirmed these.
Practice facilities are superb including a special guest driving range for visitors. Short game and putting greens abound. A panoramic putting green in front of the Club House gives one a superb view of the Costa del Sol and top practice prior to teeing it up…Club House dining is a delight. A great snack and lunch site next to 10th tee welcomes all. Locker facilities are five-star as is the friendly service for members and guests. The pro-shop is a shopper's paradise…
Arriving on the first tee just below the spacious Club House with its many terraces, the stage is set for a great round. The opening par-4 downhill demands a straight drive a bit center left; then a testing shot into the green with water fronting the undulating green. The downhill narrow third hole has a photo moment on the tee with water on the left and the Club House and Sierra Nevada behind with an impressive tree from India to study. A tight tee shot demands precision for a short iron to the tiered green giving a good birdie look! The par-3 fourth isn't easy with the green's burrows. The par-5 fifth is the longest hole with a blind tee shot needing to be in fairway center to avoid bunkers and rough; birdie can be viable from the fairway. The seventh is a delight of a par-3. Another blind tee shot on the eight tests with water everywhere. Going for the green is testing as the green is difficult to hold. Many undulations – beware. The ninth is a test- keep center left off the tee then hope to avoid the bunkers on this thin green.
The return on the 10th starts gently downhill. The par-3 11th downhill is birdie time! Club selection key with the water in front. Challenge awaits on the 12th; an imaginative golf hole with the water, bunkering demanding one's best shotmaking. The 13th isn't a breather either… the fairway off the tee is essential to score with the narrow green's burrows. On the 15th water off the tee, both left and frontal; then demanding uphill play into a multi-tiered green. The downhill par-3 16th challenges too; water on the right and bunkers ring the green on the left; precise iron play demanded to score. The 17th taunts and was redesigned. Uphill over water off the tee then again on the second shot into the green! A par is great. The challenging uphill finish demands length from the tee setting up a second shot over bunkers into the skinny green. Courage…the 19th hole awaits with many delights! A bubbly cava or ….! Gracious members and famed ones too like Chef Dani Garcia…all adoring golf. Panoramas to die for and wonderful memories of superb golf demanding and fair on this beautifully manicured layout…a work of nature too – Las Brisas!
Having the opportunity to play 9-holes with Lady's Captain Britt Helen and her husband Manfred, they kindly shared wonderful moments of club life – fun, activities during our holes. Las Brisas offers lots of activities; many members are only secondary residents. The Club social life is active, entertaining mixing all their many nationalities with a welcome for guests too. Muchas gracias Paul and Britt, Manfred plus all the smiling Brisas' team.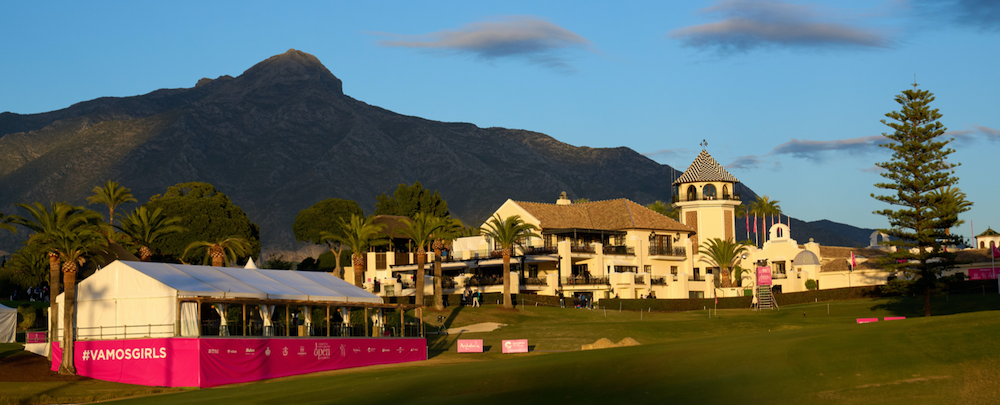 Los Naranjos Golf Club, Marbella – spain
Well-known Los Naranjos – a semi-private club opened in 1977 a decade after Las Brisas; it was initially part of Las Brisas. Another superb Robert Trent Jones Sr design covers two undulating terrains filled with orange groves, a river runs through adding to the obstacles, plus wonderful panoramas of verdant foothills rising from the Mediterranean, it has been cited "Costa del Sol Course of the Year" several time. It has welcomed several Spanish Opens. Recent emphasis by the Swedish owners focuses on attracting younger players, offering more Ladies competitions, plus easy booking "on line" for all, has created a new dynamism to Los Naranjos. With 420 members primarily non-residents, Los Naranjos in 2022 hosted over 54,000 rounds. Director of Golf Julian Romanguera and his team are very marketing and digital-oriented making the Los Naranjos experience easy, fun, memorable- great fruit and drinks too at tee-off. Many tournaments, events are held and provide live scoring too! The Club Restaurant is open for dining to all daily; its terraces are delightful at sundown – the vibe is lively with lots of music! Many locals come for the food and sunsets…always entertaining plus their own well-stocked cellar. "Los Naranjos will open an immense center for padle, tennis, pickle ball, and fitness with dining next year- the largest on the coast," confirmed Romanguera— more sporting fun on the horizon.
Stretching 6564 meters, par -72 with four sets of tees, Los Naranjos is a classic Jones Sr layout featuring undulating fairways, strategic bunkering, water obstacles and greens with Penn A-4 grass. Birds, butterflies, and deer are thrive. The first nine holes stretch along the hills behind the Club House with some testing doglegs. The second hole is a long uphill par-5; definitely more testing than the opening par-4 downhill off the tee. The sixth is narrowed with trees and OB; beware. The left dog-leg ninth needs precision, plus the green is a monster for putting. The back nine fronts the Club House and the sea. The 10th tests downhill off the tee as does the 11th. Beware of the 13th-tricky. A top challenge the 14th this uphill par-5 – 525 m Hdcp 1- play right center off the tee. The par-4 15th is a left dog-leg, avoid the water. The 18th – an uphill par-5 525m tests – as should a great finishing hole. Still a hike to get to the 19th hole fun.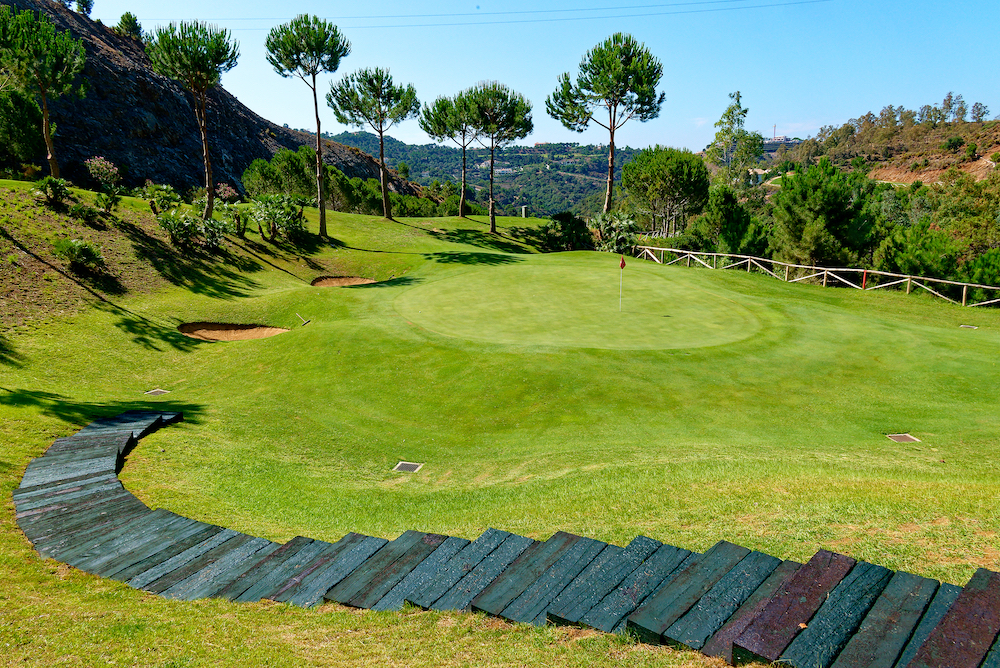 La Zagaleta, Ronda Rd, Marbella
Framed by the Ronda mountains perched high above the sea, exclusive Zagaleta is a private estate developed in 1990 with two testing golf courses – Old and New – situated in over 900 hectares with a heliport, plus equestrian, tennis, paddle, plus a variety of services for members, guests. Very private Zagaleta has a few limited tee times on the New Course for non-accompanied visitors. Views are breathtaking and the nature has a capital N! Zagaleta's Club House over 5000m2 with its many attractions is the social center of this amazing domaine….and its delights.
Having played Zagaleta's Old Course just after its opening, my memories of late 90's of these hills and the views remain vivid. Designed by Brad Benz with a later update in 2016 improving the landscapes plus adding features enhancing sustainability, it was a great test for the Ping Junior Solheim Cup 2023; Europe won convincingly which enhanced its allure.
My recall was challenging pars and fabulous views of golf with a friend who was +1. To play the Old Course today one must play with a member. Don't miss the opportunity to play the New Course which is shorter but with amazing vistas and vibrant nature like the Old – it's an expensive play if you can get one of the limited tee times only made available in 2021 for guests.
Opened in 2005, the New Course – was designed by Gaunt & Mauant, stretching 5401 m, par-70, slope 132 from the tips with four tees and long distances between holes. Shorter in distance; carts are mandatory due to tee distances. Tees perch on cliffs, ledges, offering huge drops to greens from the tee box and to fairways, or conversely, greens are perched upwards near the sky. Crossing barrancas and gorges, undulating narrow, tree lined holes with well-manicured fairways are prevalent. Some fairways could be greens on other courses. Green's size differs from the first hole's small green to large and intermediate more frequently located on the back nine. Vegetation and nature with a Capital N—everywhere. Many deer, boar, and varieties of birds, butterflies are everywhere. Unforgettable…photo moments to die for!
The first hole – par 5 – demands a straight long drive over a gorge to a narrow, moguly strip of fairway, then a long tight shot to set up an approach to a tiny green buried in the vegetation. Welcome! The short par-3 second hole – 160m downhill across water is a delight…the fourth is another testing par-5 demanding a left center tee shot to stay in the game. The uphill par-3 (150m) eigtht offers a par chance. The back nine lies opposite the Club House; it flows around and over the mountain with three par-3's – the 12 being the easiest. The 17th's downhill tee shot tests as does the approach from the moguled fairway to a testing tiered green. Left downhill dogleg, the 18th is memorable with its barranca and the undulating fairways awaiting, demanding precision play into the testing burrowed green. Unique, memorable the New Course. "Experience" is the Zagaleta team's expression for the New Course…! It's spectacular golf with bountiful nature.
The course is perfectly maintained, fairways manicured to the ultimate, greens supreme. Lower handicap players will definitely enjoy more this test, higher handicaps will remember the nature – the "Zagaleta Experience". A forecaddy is suggested for higher handicap players plus a large reserve of balls for the round.
The new Club House is delightful for dining with an array of luxury wines, brews. Breathtaking views from the terrace for dining are enjobavle like the cosy bar and chic interior dining. A pro-shop, club rental are available. Zabaleta's professional team welcomes, all arrangements meticulously handled by the smiling, competent staff.
As this is the "Costa del Golf" too, dozens of courses to play abound. Famed Aloha Golf Club – just remodeled – wasn't available sadly; thus no current review. Golfers can always play in the "Golf Valley", La Quinta's 27 holes of golf – its Guadaiza (3167 yds-9 holes) is a great test for mid to low handicaps, San Pedro (2690 yds) or Ronda at 2673 yds- all stretch over undulating terrain provide interesting plays for all. The Club House offers a large terrace with a restaurant and some great views; all is open to the public. A full pro-shop, practice facilities, lessons, carts, plus changing facilities are available. Reservations essential.
Discover "Divot" and Magna Golf…
"in and chic" Marbella golf and fun !
Magna Club de Golf is located in Marbella's "Golf Valley", with 9-holes of golf and extra-ordinary practice and lounge facilities. Tiered driving range with Top Tracer technology, excellent short game and putting practice areas in a relaxed leisure lounge setting – it's has vibe.
Pro-shop, lessons, Caddy Master, etc needed for training, playing. Their Spanish designed 9-holes winds over undulating terrain. Tapas and drinks "a go go" to enhance your swing plus the practice facilities, the varied 9-holes for practice. A great way to warm up for the challenging plays suggested and others here on the Costa del Golf.
Sensational dining at "Magna Cafe" – a must with its panoramic views, superb service; reservations essential at this Marbella favorite.
"Divot" – one of Marbella's finest dining spots – is surrounded by a lake, nature at Banus Executive Golf's 9-hole lighted course. On Marbella's "Golden Mile" at the former Dama de Noche – a nine-hole lit golf course, several football pitches were given a redesign creating a unique facility with short game practice areas, putting green, driving range, Club House, football pitches, and the popular dining site "Divot" forming Banus Executive Golf several years ago. Perfect for golfers – from beginners to seniors – from dawn to moonlight! Divot's friendly manager Ben welcomes all with unique cuisine and an extraordinary cave…terrace dining under the stars and many nights live entertainment. Their lobster pasta is to die for…le must! Reservations a must. Foot-golf is also played here twice a week as it doesn't damage the course.
Away from the links one can indulge in lots of luxe and pampering at the famed Marbella Club, plus the panoply of Marbella's famed five-star properties, and superb beaches, discos, boutiques, cafe's, tennis. Glitzy Puerto Banus isn't to be missed, as are Old Marbella's charms. Do visit charming San Pedro de Alcantara's delights with a more Spanish influence… and their popular Passeo and Marques de Duero Promenade bustling with Tapas bars, Bodegas, cafes, restaurants – great people watching. San Pedro's Dona Catalina Hotel is a less pricey option with an amazing roof terrace, friendly service and owner; they will book golf too. Favorite beach bars and dining include Kala Kalua's tapas are tops, Camuri Las Cuchis with its fabulous Sepia Calamar paella and superb cellar. Inch restaurants for great Asian specialties abound – from sushi to Phad Thai. For golfers enjoying Michelin star dining, "El Lago" perched around an artificial lake with contemporary Andalucian flavours, fresh local products, has one star Michelin located on a golf course. One star Michelin – Marbella's Lobito de Mar owned by famed Chef Dani Garcia – member at RCG Las Brisas and fervent golfer – is known for its fresh fish, seafood plus incredible rice dishes pushing Mediterranean cuisine to new highs. It is the "in" suggestion for lunch or dinner of Michelin starred haunts.
Sangria flows everywhere as do a variety of Spain's many tinto's—plus white and rose wines. Rose lovers test one of Spain's "claro" blush Rose wines. "Salud y pesetas y tempo para gustarlo"….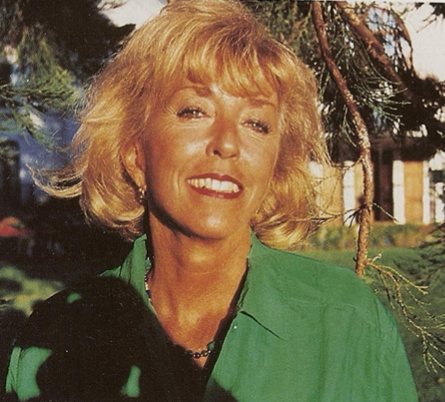 Susanne Kemper, Golf Trotter Reporter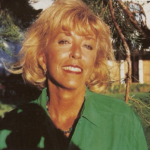 Susanne Kemper
Susanne Kemper has covered the US PGA Tour's West Coast swing and key events, DP European Tour's events, Ryder Cup since Valderrama, WCG, British Open, US Open, plus South African, Latin American, and Australian Major tournaments for 20+ years and numerous LPGA, LET and Solheim Cups.