The Best Golf Courses and Clubs in France
- golf
What are the Best Golf Clubs in France ?
In this article you can find chapter by chapter (8 in total including the general classification) the best clubs of France in their respective fields.
Golf Stars, strong of its 130 000 data services and facilities of golf courses in France, will be a precious guide for you if your purpose is to choose your golf practice place, may you be an occasional visitor or just looking for your next membership status of the Club. Indeed, with more 130 000 answers on the set of golf clubs (245 issues closed or quantitative for 18 holes and 127 criteria for the 9 holes golf courses), the whole study conducted for 18 months and by 19 employees allowed to emerge the best clubs of golf in France in detail, chapter by chapter, such as course, Club House, Annexes, access and Parking, Bar and restaurant not to mention the part Practice and quality of teaching and in the end, general Star.
The word "best" is bound to be subjective….
But with all the data of Golf Stars, it is clear that each chapter rated five stars will be guarantee of the best service or equipment delivering by golf in its theme. We can cite as an example of golf courses Terre Blanche for his main golf course Le Chateau, the Resort of La Bretesche for his outbuildings receiving Relais & Châteaux, spa 5 worlds, residences, swimming pools and tennis … Roquebrune Resort for its 5 Stars Bar & Restoration, Médoc or the Château de Chailly for their premium equipment and teaching skills. Whiteout even talking about their vertiginous Clubhouse surface (more than 5000 M2) St. Cloud and  Vittel Ermitage are friendly and welcoming places of relaxation to your 19th Hole !
You can find all of these balanced and diligent data by going on GolfStars.com and using the Multicriteria search engine . For a study and a simplified reading, Remember to register for free in two clicks (email and password) on our home page at  » registration '. We hope that you will enjoy your time on Golf Stars, have a pleasant reading and know that we are here to offer you a free will.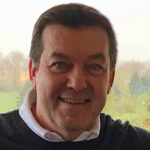 Stéphane COUDOUX
After 8 years at the Express news, I became a golf enthusiast and I now have 32 years of experience including 17 years at Golf Magazine and Golf Européen. Golf Stars is the exclusive web site classify all golf courses and their Services and Equipments. Independent, objective, honest and above all no first and last!