Golfing in Australia by Scottish Bob !
- golf

New ! Golf Stars and Scottish Bob, playing golf in Australia
Golf Stars had the opportunity to meet Bob, a golf enthusiast who lives in Australia and collects scorecards from all the golf courses in the world. Good news, Bob agrees to introduce to us all you need to know about golf in Australia without bias and  just a friendship relation for Golf Stars. Thank you Bob on behalf of all our French subscribers and Internet users !
"Bonjour" & Greetings from Australia.
My name is Bob Davies also know as "Scottish Bob" I was born in Glasgow, Scotland married to my beautiful wife Judy, I am 76 years old and we have 6 grown up adult children & and 3 granddaughters.
I am a painter & decorator by trade but I have had many jobs over the years one of them being in the British Merchant Navy for a couple of years, before I emigrated to Australia in 1970 at the age of 26. I then travelled around different parts of Australia doing all types of various jobs including Tuna Fishing, Security Guard at Melbourne Airport, as well as working on the oil rigs in Bass Strait and too many more to bore you all with.
I guess I am different than a lot of other Scotsmen being that I don't like whisky and I never took up golf until I was 55 years old. My interests before that time were Football, Rugby, Surf fishing, and enjoying life.
However married life came along and our values & vision changed and as life moved on and our children grew up, we also became older & wiser with new & exciting challenges arriving ahead of us.
My wife and I decided to move North from where we were living in Melbourne Victoria to Darwin in the Northern Territory, over 3,750 kilometres away. We stayed there for 2 years, before leaving Darwin to travel South to another state called New South Wales, we arrived there 4 days later and had driven our little car another 3,7000 kilometres before reaching our final destination the town of Woolgoolga,
We both lived here in a retirement village for 10 years, right on the beach, the village even had it's own 9 hole golf course and so at the ripe old age of 55, I decided that I would try and play golf. Self taught with only help from my golfing friends to guide me I enjoyed playing golf. However I soon realised that I was never going to be a great golfer.
One day a friend who was cleaning out his golf bag asked me if I would be interested in having a couple of his spare golf club scorecards from a few of New Zealand golf courses, I replied "yes please" and after a couple of weeks of sending emails to different countries of the world's golf clubs I thought this is what I want to do. Collect golf club scorecards from every country in the world that plays our great game of golf.
After 10 years in Woolgoolga we decided to move back to Melbourne another 1,397 kilometres South to be closer to our granddaughters, where I then decided to stop playing golf which I did for 10 years.
In 2019 we decided that Melbourne was too cold for us and once again we were on the move to Yarrawonga in the Murray Valley region of Victoria which is a lot warmer than Melbourne. Soon after I decided then to join our local Yarrawonga-Mulwala Golf Resort at 75 years old, and hopefully here we will stay.
Today my main interests & quest apart from watching Football, Fishing, playing golf, & writing golf related stories for Golf Magazines , is collecting golf club scorecards from every Country & Island in the world that plays our great game of golf. I have in my collection golf club scorecards from over 250 Countries, Islands, and even places that do not have traditional courses as we would know them like the Arctic Circle, Antarctica, & Macquarie Island just to name a few.
While collecting scorecards from all over the world I have also made many friends in different parts of the world, and even learning a few words in different Foreign languages which I thoroughly enjoy doing as well as improving my geography.
However not all scorecards come easily I emailed a gentleman in Nigeria seeking a scorecard from his local golf club, he was kind enough to answer my email, letting me know that it would cost me $25 U.S for a taxi to the golf club, $25 U.S for the scorecard, $25 U.S for the Taxi Back & $25 U.S. for him which would cost me cost $100.U.S. my quick reply to him was that I only wanted to buy 1 golf club scorecard not the "Golf Club", I never heard back from him.
One of my favourite golf club scorecards is from the island of St Helena in the great Southern Ocean, 1200 miles from Africa & 1800 miles from Brazil, the golf club was founded in 1903 and it is one of the remotest golf courses in the world, it is also the island where Napoleon Bonaparte was exiled to by the British in October the 15th 1815.. where he sadly died in May 5th 1821, However 25 years later almost to the day October the 15th 1840 Napoleon Bonaparte was returned home to France on the ship "Belle – Poule" where he now rests in peace.
Each of my scorecards has it's own special story to tell some of the very humours stories and some of the very sad but most of them are from generous & kind people who I have never met, and without their kindness I would not be telling you this story.
"Merci Beaucoup & Au Revoir"
Scottish Bob.
justus96@bigpond.com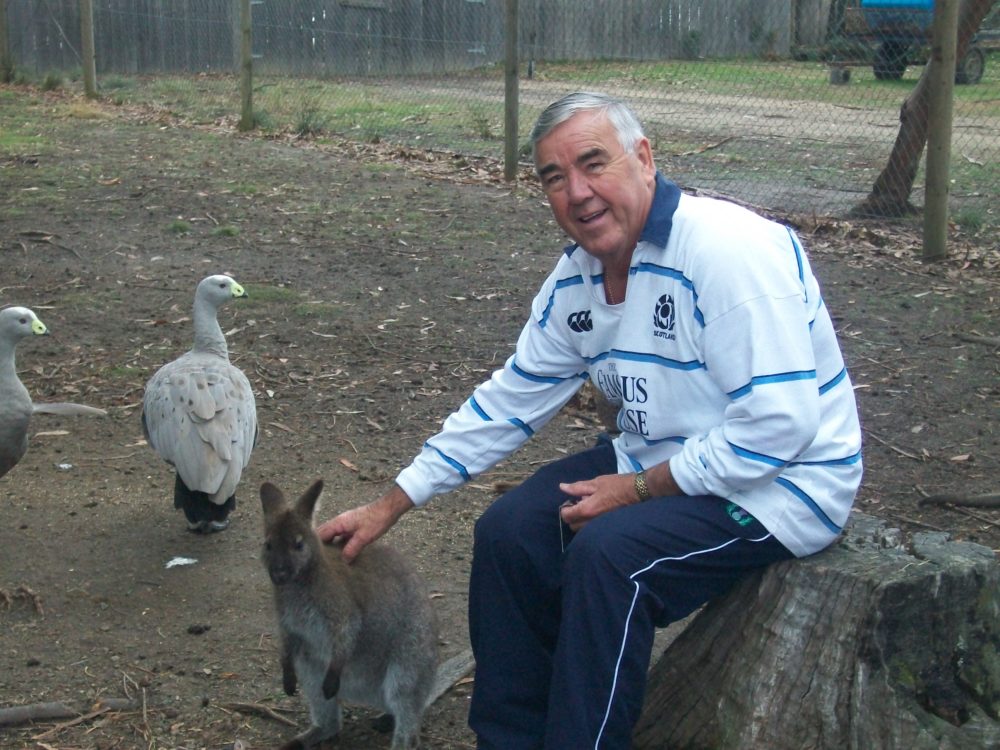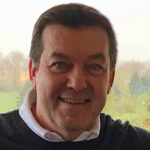 Stéphane COUDOUX
After 8 years at the Express news, I became a golf enthusiast and I now have 32 years of experience including 17 years at Golf Magazine and Golf Européen. Golf Stars is the exclusive web site classify all golf courses and their Services and Equipments. Independent, objective, honest and above all no first and last!