The most 51 beautiful Golf Courses in France
- golf
The most 51 beautiful Golf Courses in France
In this article, Golf Stars continues to convey to you the essence of his creation, whit a total objectivity and factual analysis of what we might call the most beautiful golf courses in France …
BEAUTY IS SUBJECTIVE BUT…
Indeed, by definition the word  » beautiful  » is subjective and unique to each of us… Each of your courses, the « beauty » in the golfing sense of the term is subjective because depending on the day, the quality of your game, the weather, your physical level, the quality of the course at a given time « T » (winter is not the summer, and the golf courses in the North are not subject to the same constraints than the golf courses in the South or seaside), each of us perceives the beauty according to its own criteria and experiences.
But through objective criteria of Golf Stars made in consultation with all the economic players of golf, it is obvious that the french pride of our courses, equipped with their services and equipment appear naturally in the Golf Stars classification… Including jewels who for communication reasons, choice or arbitration of budgets to invest are not as visible as some others who sublimate our 4 hours of golfing happiness !

THE « FINEST » 16 GOLF COURSES of 18 holes IN FRANCE
GOLF STARS classified from 1 to 5 stars all the golf courses in France in 18 months of work with 19 employees. Theme by theme whit 245 objective criteria (closed or quantitative questions exclusively). It is therefore natural that 4 and 5 stars establishments are the finest golf of France. By going to golfStars.com, you will find all the results in the search engine. At the beginning of the year 2018, there is in France 4-stars 118 of 18 hole golf courses and more in general, and 16 golf courses of 18 hole golf courses and more in 5 stars. Are amongst the most beautiful golf France totalising five stars Terre Blanche, the Resort of Bretesche in Bretagne, Monte-Carlo in the south east, Royal Mougins, Cannes Mougins, Evian Resort, Vittel Ermitage et le Club Med, Esery, Le Prieuré and 36 holes in west suburb of Paris, International Golf – Hotel Les Bordes in the south of Paris ( 160 miles), Pont Royal and Pierre et Vacances…
You can find details of all of these golf courses in  https://www.golfstars.com/search/multi
THE « FINEST » 35 GOLF COURSES of 9 holes IN FRANCE
Let us not forget our 4 golf courses and 5-star category « 9-hole » (127 criteria of service equipment) witch are wonderful generators of talented golfers. To this day no 9 holes 5 stars is present in the official classification of Golf Stars. Examples of the principals 4 stars are Ilbarritz in the south west, Domain of Tremblay in west of Paris near Ryder Cup, Jiva Hill Resort in the Alpes, La Palmyre near Atlantic ocean, Lamalou Les Bains, Le Provençal in south east... 35 establishments of 9 holes are present in 4 stars.
You can find details of all of these golf courses in https://www.golfstars.com/search/multi
Find the 130 000 data of services and equipment compiled by Golf Stars on its english website HERE
Good choice, good studies of the courses and especially remember to register for free in order to unlock all of the answers to your questions !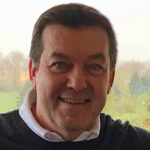 Stéphane COUDOUX
After 8 years at the Express news, I became a golf enthusiast and I now have 32 years of experience including 17 years at Golf Magazine and Golf Européen. Golf Stars is the exclusive web site classify all golf courses and their Services and Equipments. Independent, objective, honest and above all no first and last!