2023 US Open Golf
- Golf tournaments

2023 US Open, Los Angeles County Club's
North Course, par-71, 7236 yards, June 15-18, 156 golfers
No Oscars on offer only the US Open's famed Major trophy. Hollywood is adjacent, Beverly Hills is next door and glitz everywhere—spotlights, cameras roll from sunrise to sunset and after !
Glitter, gild adorn the fairways in and around Los Angeles Country Club – a very private American club – founded in 1897. It moved to its permanent Wilshire Blvd home with its sensational 1921 redesign by George C. Thomas Jr – 36-holes of breathtaking, challenging championship layouts – North and South. Discoveries uncovered during Gil Hanse's 2010 renovation; they will enhance June's 2023 US Open challenge.
Historically Los Angeles has hosted many of the world's most significant global sporting events – the 1932 and 1984's Olympics – most successful ever financially games, with far-reaching global coverage. Historical Memorial Coliseum hosted the '32 games in the midst of the Depression with 105,000 ardent fans for a sensational Olympiad. The "City of Angels" in 2028 will showcase again the Coliseum. It will be the first stadium to have hosted three Olympics' Opening and Closing ceremonies plus various events.
2023 will be Los Angeles' second US Open; 1948 saw the first played over Captain Thomas' championship Riviera Country Club layout. 2023 will be a first for Captain Thomas' LACC's North Course design – majestic with Hanse's superb digging and integrity in renovation of the Captain's masterpiece; finding ancient bunkers, boosting support of initial design conservation plus his classic green layouts with wings adding pin placements.
The original par-3 17th was restored with an alternative. LACC successfully hosted the 46th Walker Cup in 2017 over this superb layout with the US victorious giving momentum to LACC's 2023 US Open bid.
Native sycamores and oaks outline LACC's perimeters, superb views of Beverly Hills and surroundings delight, the North tests from its tightly mown turf around its elevated first tee. A rather benign opening hole gives the first glimpse of the classic Thomas bunkering – fingers invading bunkers or fescues rimming them.
A classic Thomas trademark layout, the par-4 second hole with its barranca landscape will penalize errant shots. The fifth tests – long, demanding but which can be adapted with its forward tee option. A tricky front right pin is diabolical. The 7th hole highlights Thomas' "a course with-in a course" concept – a long 240 yd par-3 over a barranca existed. Discovering and renovating a tiny tee box, the hole becomes a par-4, 290 yds enabling all to decide cross the barranca or lay-up to a tiny fairway.
The 13th's great vistas of Bell-Air and Benedict Canyon can distract on this long par-4. Tee shots must be on the left side to have an optimal shot into the tilting green sloping towards difficulty on the left and the 14th tee. A testing chip results when missing this green left.
The incredible par-5, the 14th challenges from the tee; bunkers by the swale hamper the lay-up. A challenging green awaits with undulations, burrows; approaching from the left may hinder putting to any front right hole pins. Big hitters adore the par-4 18th with its uphill slope – usually playing into the prevailing winds. Rear pins will add to the zest of final scoring. Members favor the 11th with its views of Los Angeles and surroundings.
The Captain's supreme design will challenge the world's finest. He favored a natural style, emphasizing the mental game with many variations for risk and reward shot making. "It will surpass Ojai, Riviera or any other of my former courses," Thomas was quoted. "I expect it may be my last."
Speaking with players on the North Course they shared a variety of inputs. Tiger Woods in February was cruising around LACC in a golf cart prior to his Genesis Invitational play. Just smiles during his press conference about his impressions of seeing the North's test for this summer's Open…
Patrick Cantlay admits, "I love the North Course, know it well from my UCLA days". Asked about a home course advantage? Cantlay's big smile said it all. 2022 US Open Champion Matt Fitzpatrick on his defense, "I played LACC 10 years ago, only once, nothing special stands out but this was before Hanse's work was finished, interesting layout. I'm looking forward to it…" 2021 US Open Champion Jon Rahm smiles "played it many times, won there, its fun. Testing, depends on how they trick it up – possible in so many ways. I'm looking forward to June." Rahm was victorious at the 2023 Genesis Invitational – a "designated event" with all PGA top players – over Thomas' famed Riviera layout.
Referencing Rahm's comments, USGA Chief Championship Officer John Bodenhamer confirmed, "we should have fast, firm conditions, this Spring's rain was a blessing for SoCal. By June we are monitoring closely the bermuda and rough to produce optimum Open conditions; we learned so much from the Walker Cup."
Respect from today's top architects flows for the Captain's works. Award winning designer Gil Hanse, elaborates, "The architect that has had the most influence on our work, certainly in the last 10 years is George Thomas. Angles, strategy, and the "course within a course concept" were where he excelled." Tom Doak affirms, "No architect was a deeper thinker than George Thomas."

Bel-Air golf Country Club, California
Opened in 1925 Bel-Air Country Club's golf course was another masterpiece of the Captain's sensational "routing"; its 18-hole par-70 layout over four canyons – with bridges, tunnels and elevator part of the creative design nestled amongst Hollywood stars and millionaires mansions.
A very private club the superb track stretches 6800 yards (139 slope) with Tom Doak admirably restoring and enhancing in 2017 its lost features of the Captain's design. Doak brought original Thomas bunkering back plus green sizes were restored as well as many of the dry washes. Trees were removed to open, redefine holes – leaving oaks on hillsides, sycamores on lower areas. Tests abound with numerous risk and rewards; it's a very walk able course. Personable, highly respected PGA professional Dave Podas, Bel-Air's Director of Golf shared, "people love the wonderful routing, it doesn't feel hilly thanks to Thomas' design.
Our 5th hole is in line with Thomas' par-3 ideas; its our "Thomas Classic" averaging 105-110 yds." The par-3 10th is also memorable. Thomas dropped a ball, hit it over the canyon with a putter and decided to cross the ravine – creating the testing 10th! The famed white suspension bridge is proof – fun for members to watch the play on the 18th too! A win-win…a Bel-Air souvenir.
Stories galore – Hollywood's famed Tarzan Johnny Weissmuller used various "Stone Pines" to swing from on Bel-Air's layout for his films. The 12th is the "Mae West" hole with its gossips. Howard Hughes alighted on the 8th fairway landing his airplane in his pursuit of Katharine Hepburn who was having a lesson. Hughes joined their play…some Bel-Air history like no other.
UCLA alum PGA Tour Champion and star Patrick Cantlay shared, "Thomas' Bel-Air routing is incredible – 18 holes through all these canyons with superb fairways, layouts. Tops. Don't know how any one today could master such a layout or design it." UCLA's golf teams are fortunate to train here. Guests must play with a member. A not to miss play!

Stanford University, Stanford Golf Club, Palo Alto, California
In its beautiful surroundings the George C. Thomas' Stanford Golf Club opened in 1930 with its layout wandering over bucolic foothills challenging not only its teams but many historic Hall of Fame alumnae including Tom Watson, Tiger Woods or Mickey Wright, Michelle Wie, Condoleezza Rice. Owned by this prominent University with its prized historic traditions and graduates, Thomas' layout stretches 6742 yds, par-70 with San Francisquito Creek coming into play frequently.
It ranks amongst the top US collegiate courses, hosts many important collegiate and USGA events like Rice's Stanford Intercollegiate for women. Some retouches were done by Robert Trent Jones in 1968, then later other small changes. James Anderson, Head Golf Professional indicated that the "14th hole is probably our signature hole."
Kindly Professor Rice after play at the 2023 ATT National Pro-Am shared "it's a great course. Some changes were added to test the young bombers of the ball today, otherwise it's classic layout tests, the views are special."

Riviera Country Club, Pacific Palissades, California
Since hosting the initial Los Angeles Open in 1927, this testing masterpiece of George C. Thomas Jr. has welcomed the tournament over 70 times. Today it is the Genesis Invitational hosted by Tiger Woods and his Foundation. Interestingly, Woods with a sponsor's exemption played his first ever PGA Tour event at Riviera in 1992 shooting 72-75. To date Woods hasn't won at Riviera like Jack Nicklaus hasn't either.
From Hogan to Sneed, Tom Watson, Faldo, Els, Stadler –most of the greats have captured a W here. Riviera's superb layout straddles a dry riverbed. It welcomed the memorable 1948 US Open, 1983 and 1995 PGA Championships, and the US Senior Open; plus it will host the upcoming 2028 Summer Olympics. "Hogan's Alley" was born at Riviera, with Hogan's sensational record score in West Coast's first 1948 US Open and his first of four US Open victories. Superb as it followed his two LA Open victories at Riviera all in only 18 months. His statue commemorates.
Riviera has featured also top 1930's equestrian events – Elizabeth Taylor learned to ride here. Many major movies were also shot amongst these tall eucalyptus trees. Stars and entertainers from Humphrey Bogart to Gregory Peck or Walt Disney and Dean Martin were members.
Riviera (par-71, 7322 yds for Tour play) has all the classic Thomas design elements and showcases kikuyu for the fairways, rough with poa annua greens. Its famed 10th a testing driveable par-4 challenges all. The typical bunkering and imaginative par-3's – a the bunker in the middle of the classic 6th hole is world famed, plus Ben Hogan's top US par-3, the long 4th stretching 240 yds. The sublime routing, flow is classic Thomas, which still tests and devils the best.
The second – No. 1 hdcp – tests and is usually into Pacific Oceans winds after the easy downhill first hole (75 feet descent) par-5. Impressive eucalyptus trees – Humphrey Bogart – even has his own; barrancas hinder shot making; multi-tiered greens await adding zest. The world famed 18th's blind tee shot must find the fairway to score on this difficult closing hole. Winning here on a burrowed green in an amazing natural amphitheater surrounded by fans below Riviera's majestic Club House is demanding.
"This course defends par with out being tricked up;- no other course anywhere can do it. It's superb. Such a strategic course," affirmed World No 4 Patrick Cantlay.

The Captain – George Clifford Thomas Jr.
He was creative, dedicated, inspired; he never accepted any fees for any of his work. He desired to be a true amateur – infatuated with golf and its architecture like his roses, English setters, and fishing challenges. A Renaissance man he evolved continually throughout his inspired life. Serving in the US Army Air during World War I, "Captain" became a title for life. Born and raised in Pennsylvania, he was friendly with many design masters of his era – Donald Ross, Hugh Wilson, Tillinghast, Crump (Pine Valley), Flynn. As a teenager, he designed a golf course on the family's land which became Whitemarsh Valley Country Club.
He bred English setters with success in the early 1900's, was a founder of the English Setter Club of America. Passionate botanist, he started experimenting with roses and their varieties. In 1919 he moved to Crescent Drive, Beverly Hills, California; his great grand-daughter shared, " to develop better roses in sunny California". His initial California course was Santa Barbara's La Cumbre with William Bell; many designs followed and constructions including Bel-Air Country Club, Riviera Country Club, Ojai Country Club, Red Hill Country Club to name a few, were achieved by them. As a member of LACC, he was asked to upgrade the North course in 1921 which he did creating an exceptional layout and updating it in 1927. The Captain felt Red Hill was his masterpiece; it's the only course that hasn't had any major revisions.
"He also became passionate about writing – golf, architecture, roses, big game fishing were his themes for books and articles," his great grandson stressed. His authoritative "Golf Course Architecture in America" places him with the greats like Donald Ross; it was considered America's "Golden Age" in golf architecture. Thomas was inducted into Southern California's Golf Association Hall of Fame in 2008.
Breeding some 1200 varieties of roses in Beverly Hills, the Captain won prizes everywhere like the spectacular red "Dr. Huey". "Bloomfield" – one of his large varieties – is famed; numerous varieties were named after family members.
Thomas is also revered in Catalina and Mexico for his big fame fishing exploits. Game Fishing became a passion in the late 20's where he would spend days on the water. "Always elegantly attired in plus-4's, hat, vest, he and his pilot, Captain Farnsworth set records," recounts his great grand-daughter. "A record Marlin catch in Avalon 9/20/1929 was achieved on an all linen line in 9-hours 5 minutes." Thomas wrote his "Game Fish of the Pacific: Southern Californian and Mexican" with great illustrations and advice for catching tuna, swordfish, marlin, giant bass, etc. Zane Grey was most appreciative, suggesting to Ernest Hemingway, Thomas' book was "a great read".
In 1901 Thomas married Edna Ridge in Philadelphia; they had two children George Clifford III and Josephine. In 1932 a heart attack at 58 took this great designer, author, creator, sportsman of exceptional talents – design, literary, artistic, sportive, and very benevolent – sadly impacting early so many domains where he contributed enormously. With the 2023 US Open, the "Captain" will be applauded by golfers globally for his North Course masterpiece.
Images of the Captain, his works etc – Compliments of the Family of George Clifford Thomas Jr.
Golf Club Images compliments of the respective Clubs  Bel-Air Country Club, Riviera Country Club, USOpen, RC Europe, Rolex -USGA/John Mummer
Susanne Kemper
for more informations, please click here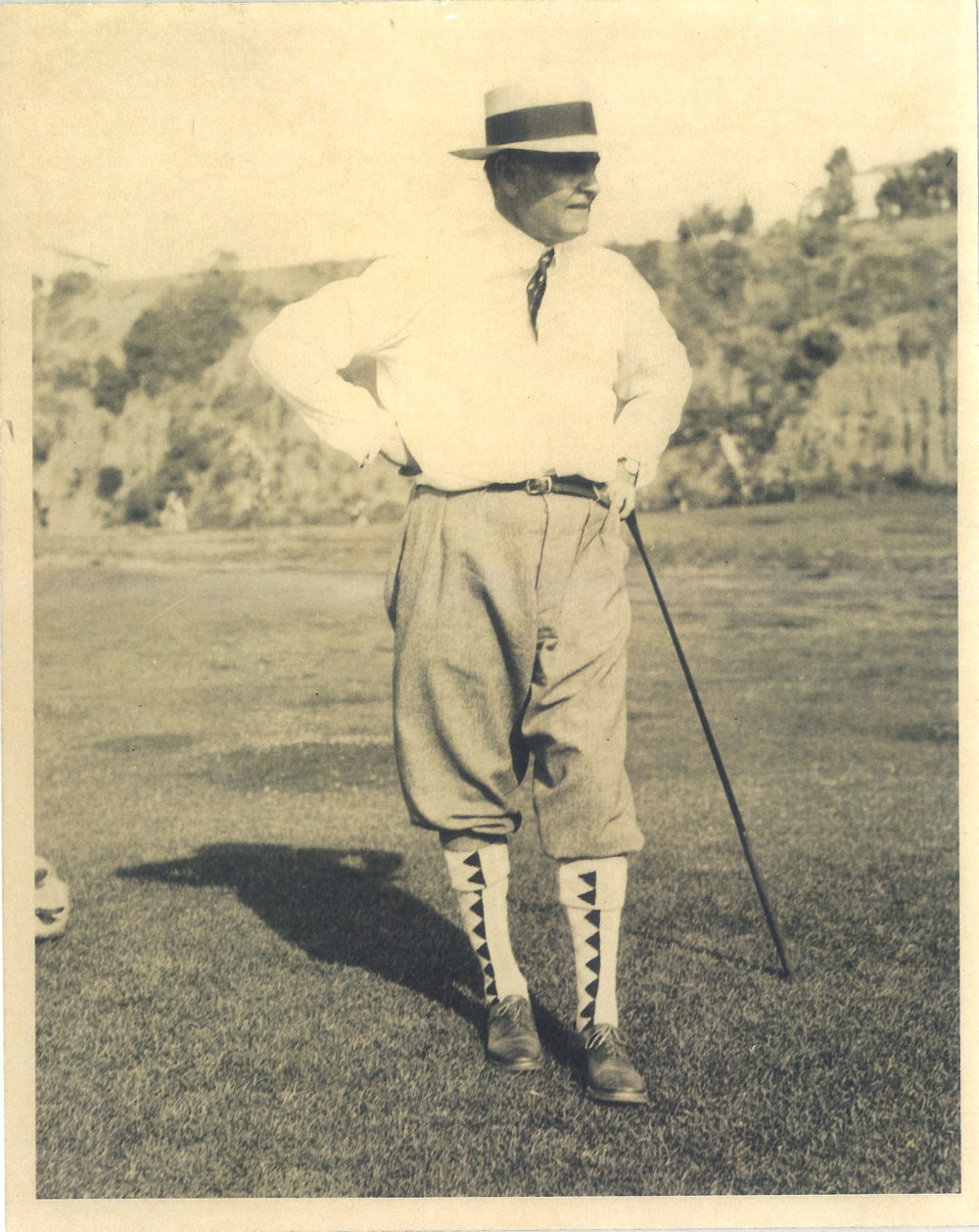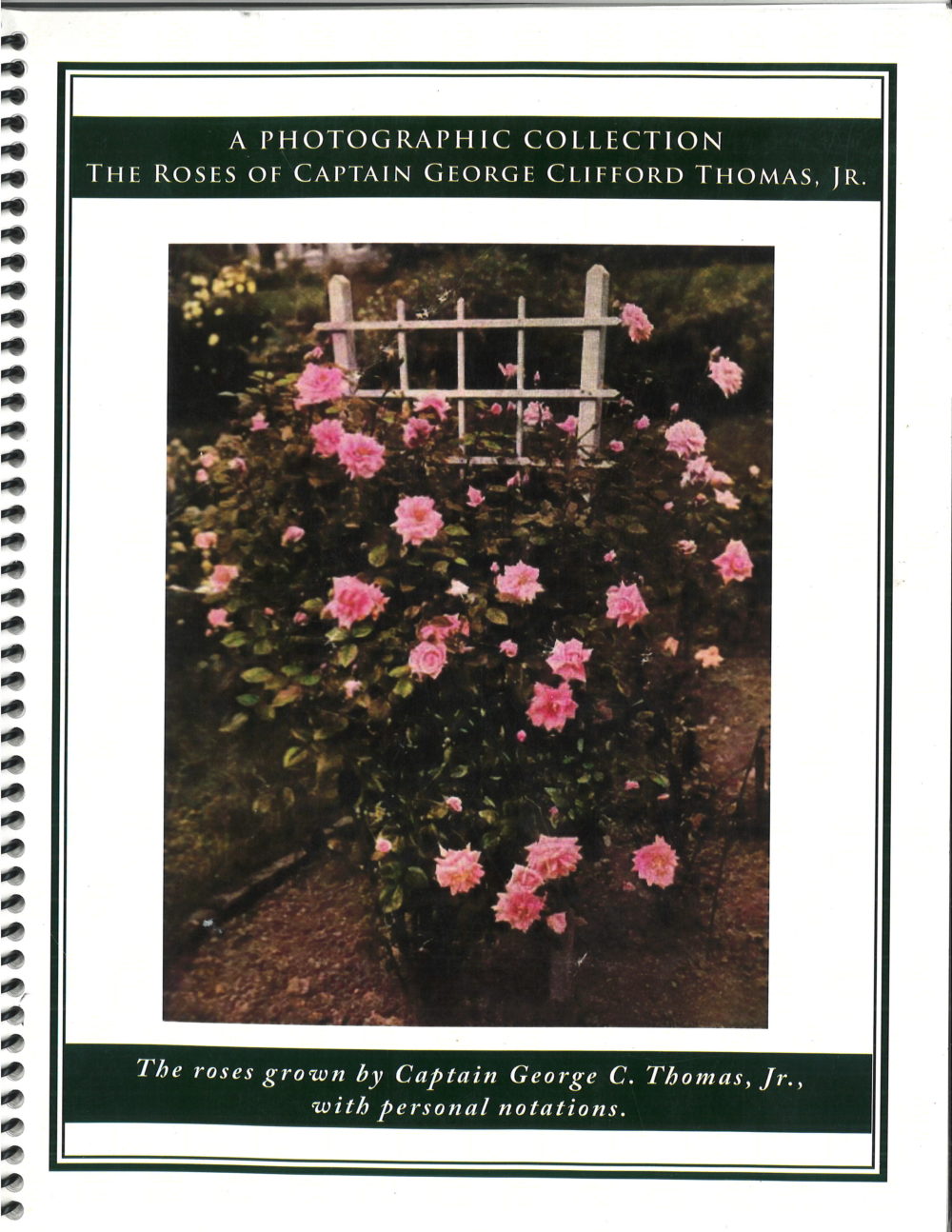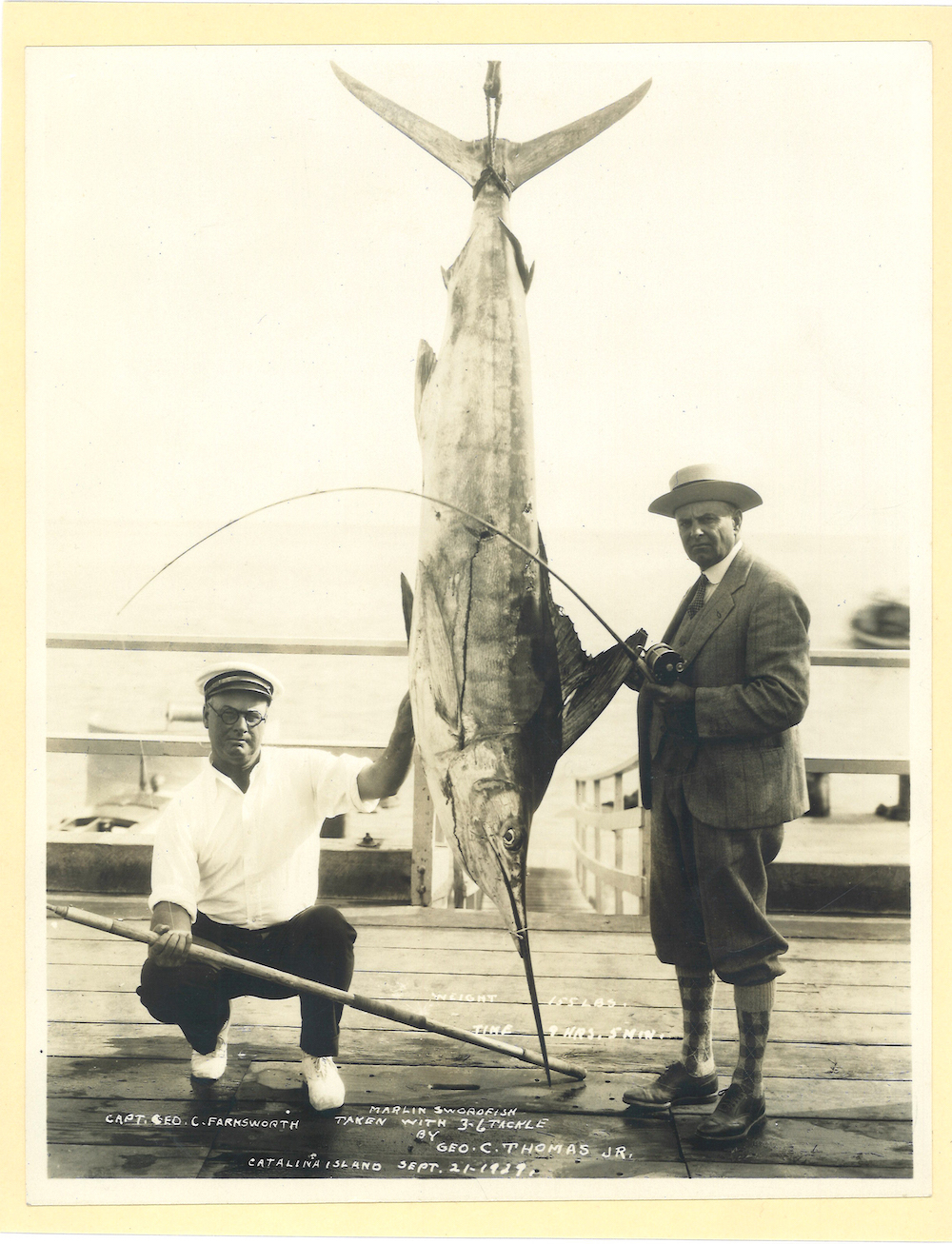 credits photos -Bel-Air CC, Riviera CC, Stanford CC, Rolex.com, compliments family GEORGE C. THOMAS JR., LA North Course images compliments USGA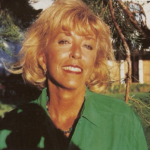 Susanne Kemper
Susanne Kemper has covered the US PGA Tour's West Coast swing and key events, DP European Tour's events, Ryder Cup since Valderrama, WCG, British Open, US Open, plus South African, Latin American, and Australian Major tournaments for 20+ years and numerous LPGA, LET and Solheim Cups.