PLAY THE HIGHEST GOLF CLUB'S CHALLENGE !
- Golf tournaments

EUROPE'S EXCEPTIONAL HIGHEST GOLF CLUBS- ITALY'S SESTRIERES, CERVINO, FRANCE'S LAC DU TIGNES***, AND FLAINE-LES CARROZ
Alpine golf at its most spectacular, testing, unforgettable…
From 2035 m high Sestrieres Golf Club's superb 18-hole layout surrounded by Italian peaks and valleys descends to its challenging finish over Olympic terrain, golfers discover Europe's highest challenge. In the shadows of the Matterhorn, Italy's Golf Club de Cervino, France's superb Lac du Tignes and the breathtaking Haut Savoie's Flaine-Les Carroz Golf Club complete Europe's four highest. Golfers will enjoy unique, unforgettable Alpine golf over Europe's four highest courses…testing challenges coupled with memories galore and superb accommodations, cuisine, ambiance.
These hilly layouts test one's shot making and creativity with every club in the bag, over undulating fairways, and one's physical condition. All with breathtaking views distracting one's concentration coupled with the wonderful sensation to play an unforgettable round of golf in the heart of Europe's Alps. Buggies are available at times; walking is recommended to understand, learn the terrain, feel the shots.
Sestrieres Golf Club, Piazza Agnelli 4, Sestrieres, Italy (2035 M altitude, I8 holes, par-65, 4622 m) June-September
Opened in 1932 by Edoardo Agnelli, designed by UK architects the highest golf course in Europe at 2,035 m, follows some of Sestrieres' lower Olympic ski slopes. Sestrieres GC is considered a beautiful and fun Alpine course for all players from beginners to professionals – irrespective of your handicap. In 1936 the Club hosted Italy's first Italian Open won by famed Henry Cotton. Today Sestrieres' Golf Club President is Paolo de Chiesa, Alpine skiing Champion, great golfer and Sestrieres' aficionado; he is ever present for golfers, playing, hosting guests. Guests are welcome and can join the many activities, events all summer.
Warm up on their driving range is recommended. The front nine challenges but helps all adapt to their greens, slopes, and breathtaking panoramas. The second hole – par 3, 171 m – is Europe's highest at 2035m. Many downhill and uphill tee shots are blind – confident ball striking is a must to score. Driving accuracy is essential. The testing eighth demands top precision off the tee. The back nine are more protected from winds, with more precision shots essential plus length; the front nine appear easier. Prize ceremonies are fun, great ambiance with all during the active summer season. Golf academy, tournaments, kids programs are offered by the Club; managed perfectly by Donatella Beltrand. Sestrieres' Foresteria is a delight; book early via the Club as it is in great demand during the season June-September. Dogs are allowed on the course.
Golf Club del Cervino, Valtournenche, 11021 Breuil Cervinia , Italy (18 holes, 5300 m, Par-69) June-September
At the foot of the world-renowned Matterhorn with a unique majestic landscape this 18-hole layout follows the River Marmore providing a superb test of golf with stunning vistas. Enchanting golfers since 1955 designed by Luigi Rota Caremoli – originally 9-holes then expanded to its current 18-hole layout; it was one of Italy's initial 15 courses of the Italian Golf Federation. An important program of tournaments, clinics, activities of ski and golf tempt all with a warm ambiance for guests like the President's Cup, Cervino Pro-Am, a unique Ski-Golf competition – one tournament prize was a gold reproduction of the Matterhorn.
In 1995 Europe's first "White Skins Game" over a completely snow covered course was contested with top professionals competing in a historical skins game. For many years Cervino GC has welcomed the Alps Tour with the professionals wowed on the test presented. Famed European professionals have competed and won here in the past five decades.
The front nine descends the narrow valley – holes 7, 8, 9 are great tests. Blind shots need to be mastered or disaster strikes. The inward nine ascends the valley, demanding one's endurance and precision; holes 12,16 provide some relief before the tough 18th. The greens roll well, are top quality for this elevation. A covered practice area, plus putting and chipping greens are available. Reservations essential.

Golf du Lac de Tignes***, Lac du Tignes, Val Claret, 73320 Tignes, France (18 holes, Par 68, 5005 M)) June -September
In the heart of the Savoie the verdant, undulating Golf du Lac de Tignes*** fronting this cobalt Alpine lake, surrounded by rising peaks is a true Alpine gem. Its 18 holes of sensational golf overwhelms with the views. Since its 1993 opening it is known as the "Golf of the Marmottes". A Philippe Valant design, Lac du Tignes is France's highest course with over five kms of fairways, driving range, academy, parking, restaurant. Alexis Le Meur welcomes all, Fred Scuiller, the Director always helpful with guests.
The front nine tests from the start. The first is a good warm up, then the third demands target golf before more challenges; 6,7,8 are downhill delights. The ninth – 490m par-4 – is Tignes' signature hole. Doglegs add to the difficulty, plus numerous water obstacles. The back nine demands more uphill shots and force, until the 16th which is fun! The 18th can be driveable depending on the wind… Altitude changes are tricky.
Clinics, lessons may be booked. Summer tournaments and programs are available through the Secretariat; some partner hotel offerings too. The professional team meets all one's needs from golf to "19 Hole" amusements.

Golf Club Flaine-Les Carroz, Col Pierre Carree between Les Carroz and Flaine, Haute Savoie , 74300 Araches-la-Frasse, France (18 holes, 3555 m, Par-63) June 26-September 12, 2022
Perched impeccably in the Haute Savoie with panoramas to die for over the region, distant Jura, Lake Geneva, Robert Berthet's testing design opened in 1986. The course winds over challenging summits with narrow undulating fairways testing golfer's talent, creative shot making. Warm up well as challenge awaits from the start on the first three holes. France's second highest golf at 1953 m, towers above the Arve valley, taking one's breath away on the 7th tee, 282 M par-4 downhill dogleg. The "Signature" 16th hole is a breathtaking par-3, 188m, plunging 70 meters to a miniscule green. Make a birdie here as the par-4 17th challenges.
Captain Stephane Dubich is most welcoming and also a historian of the golf club. Around 80 members participate during the summer in lots of golf activities; clinics and tournaments are organized. Also, his wise words on distances at this altitude as well as the delights, tips for scoring on the Club's great layout with no par-5's. The Club House overlooks the course, practice area, surrounding peaks with a attractive terrace, restaurant – a welcoming 19th Hole! Practice range, chipping and putting greens are available plus rental equipment. Buggies too. Partner lodgings are available in Flaine and Les-Carroz.
All Clubs are located in the heart of the Alps—arrive in Geneva and be at Golf Club Flaine-Les Carroz in less than two hours to tee it up, or arrive at Milano Malpensa and drive to Golf Cervino in two hours. With the Tunnel de Mont-Blanc and great mountain roads access is easy to all Clubs – memorable drives and photo ops galore.
Join Europe's Highest Golf Challenge 2022
Play all four of Europe's Highest Clubs – Sestrieres, Cervino, Lac du Tignes, Flaine-Les Carroz. Join the competition by registering at each Club, announce your handicap before playing, and your participation in the "Challenge" with your marker's name, return your card at each Club. Both Gross/Net Men/Women classifications. Play all four in one season… Don't miss the Challenge! Congratulations—you are a great Alpine golfer!
Or play one, two, three Clubs…but don't miss this great golfing experience. Memorable.
FACT FILE
Golf Club Sestrieres, click here
Cervino Golf Club click here
Golf Club Lac de Tignes click here
Golf Club Flaine-Les Carroz click here
Le Bureau SA, Genève, Information/transfers/reservations, click here
Nearest airports Geneve/Cointrin, Milano Malpensa. Tourist offices at all sites and international car rentals at all airports.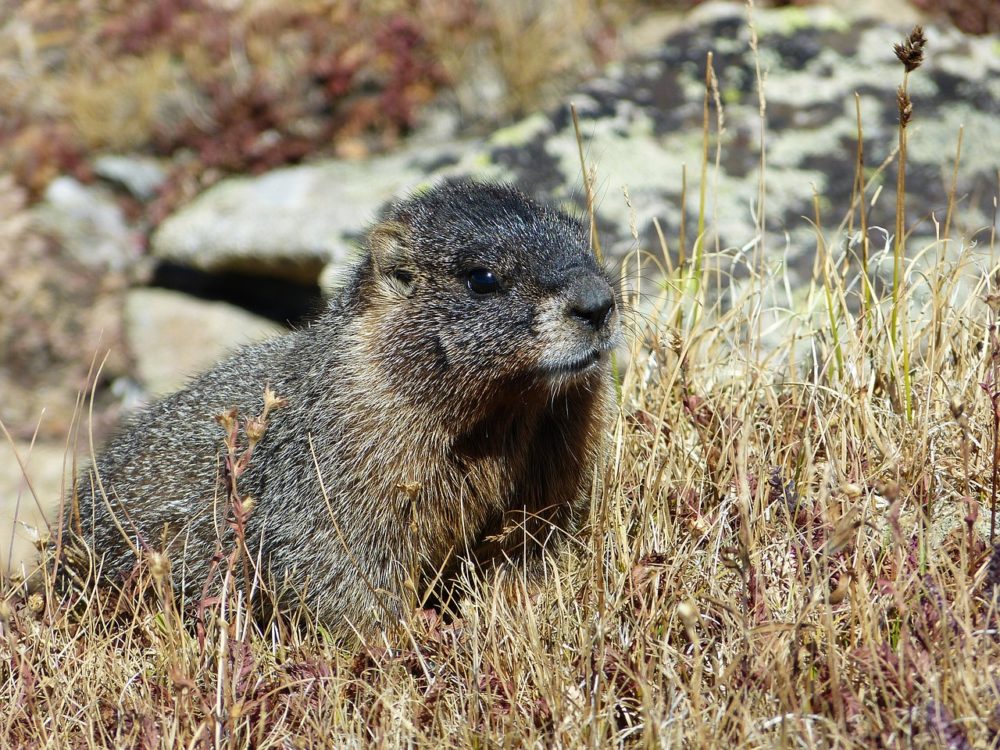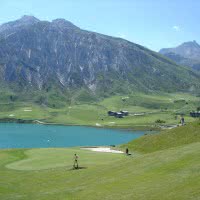 73 - Savoie
Golf 18 holes or +
Par : 68, Average-cost : 53 €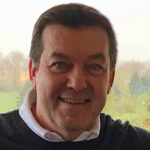 Stéphane COUDOUX
After 8 years at the Express news, I became a golf enthusiast and I now have 32 years of experience including 17 years at Golf Magazine and Golf Européen. Golf Stars is the exclusive web site classify all golf courses and their Services and Equipments. Independent, objective, honest and above all no first and last!