ALL ROADS LEAD TO ROME and Argentario Golf Course and Wellness
- Golf vacation

A Tuscan Treasure – Argentario Golf and Wellness Resort, Maremma
Arriving on high at Tuscan delight in the heart of the Maremma is breathtaking – panoramas, verdant nature galore confirm the madding crowd has been left far behind. Amazing accommodations await with a variety of options for suites and rooms focusing on golfers needs in a relaxed modern ambiance in this enchanting corner of Tuscany – Maremma.
Maremma's three exciting Strada del Vino are to discover; unforgetable riding and historic Tuscan cowboy experiences; Porto Ercole's Santa Barbara Piazza and towering forts next to enchanting boutiques, restaurants; Porto Ercole and its attractions; plus sailing excursions, cycling, hiking on various trails with discoveries of the Etruscans and picturesque villages. Just 90 minutes from Rome's airport or easy rail access is easy. In April, 2023 Marriott International Group announced their first Italian affiliation with Argentario.
news from Argentario Golf Course and Wellness Resort
Renowned Argentario Golf Club – par-71, 6218 m, nestles in a protected natural area near the Duna Feniglia Nature Reserve. With the Orbetello Lagoon, the sea and the slopes of Monte Argentario, golfers have panoramas of extraordinary beauty plus their microclimate provides year long golf. In 2019 Argentario Golf was awarded PGA National England. Members include many Romans with vacation homes in the area; – they are active plus enjoy as do guests the tennis, spa, and other amenities of this superb five star domaine.
Argentario's championship layout measures 6218 meters along the Ortobello Lagoon, over undulating terrain with strategic bunkering, water hazards to testing greens, many frequently tiered. Designed by David Mezzacane and renowned Italian Pro Baldovino Dassu in 2006, some modifications were done later providing Bioagricert acceptance. The layout challenges from all tee boxes with numerous uphill, downhill and side hill lies plus water hazards frequently in play. Wind can be tricky from some of the elevated tees. The front nine has more variations tee to green then the return; the course is very walkable, an electric trolley is helpful. Carts are available.
The first hole is a gentle par-4 dogleg to a large sloping green. The second is memorable -180 mts par-3 from the tips. Breathtaking views from this "Alpine tee" high above the course – a perfect photo op! Beware from the third hole, precision shot making and club selection are critical – trees, bunkering and water hazards are in play particularly when the course is firm, fast, fiery in summer heat. Or windy! The back nine is more protected from the wind. It's Signature Hole the 13th is memorable! The 18th requires one's A game; tee shot through trees over water is demanding. Water stretches on the right side past the green on this dogleg layout. Win the match on the 17th!
A large driving range, plus academy facilities are available. Chipping and short game area is spacious. Putting facilities by the Club House are delightful and fun too. The friendly golf staff are excellent; very helpful, knowledgeable and professional.
The stylish attractive Club House has great food for lunch and dinner. Plus a large terrace with great views of the course and Talamone Bay – a top 19th Hole for celebrating or paying missed shots! All the helpful staff add to the pleasure and relaxation of Argentario.
Argentario's Spa and Wellness offers a variety of wellness programs, pools, steam, sauna options for post play recovery, plus has an excellent gym to warm up prior to golf.
Discoveries abound from the Etruscans to the Butteri ! In the wild Maremma one can get closer to nature and the past, particularly riding enthusiasts who should ride with the « Butteri » – famed Tuscan cowboys. For centuries they have roamed these lands on their magnificent horses, the « Maremmani », an ancient Etruscan breed. Unforgettable experience!
Wine lovers will be spoiled with the opportunities to discover great wines on three famed Strada del Vino…Saluti ! Share your discoveries please…
Porto Ercole's five famed forts and towers plus picturesque Piazza Santa Barbara with its bars and harbor are not to be missed nor is sailing and diving along the Costa Argenta. Looking for more verdant or ancient discoveries, visit villages like Pitigliano, Maglaiano, Manciano, and the isles of Giannutri or Giglio attract, as does the Maremma Naturale Park by boat, bicycle, horseback, or foot.
Golfers are always anxious to return to Argentario…as is everyone else.
Susanne Kemper, Reporter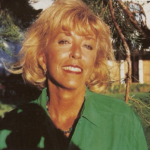 Susanne Kemper
Susanne Kemper has covered the US PGA Tour's West Coast swing and key events, DP European Tour's events, Ryder Cup since Valderrama, WCG, British Open, US Open, plus South African, Latin American, and Australian Major tournaments for 20+ years and numerous LPGA, LET and Solheim Cups.