All roads lead to Rome and Foresteria
- Golf vacation
Fabulous Foresterias and Fairways await Liguria to Veneto
Italy's Golfs courses offer memorable tests, challenges with their challenging layouts followed by ambiance Italienne… top courses plus culinary, hostelry, cultural, shopping delights. Italy's Foresterias' incredible hospitality is unique…located on-course these welcoming accommodations offer excellent lodging, ambiance plus the conviviality of members encountered from morning capucinos to the last grappa. Managed by the Clubs they meet all golfer's needs from arrival to departure.
« After years of playing these great courses, I decided to write about them. Please any thoughts, comments, criticisms, suggestions will be most appreciated. Enjoy, bonne route and beaucoup de birdies ! I hope you enjoy this selection from Liguria's famed Garlenda through Piedmont, Lombardia to Venice and Asolo's welcome  » 
Susanne (click here to send me an e-mail)

Garlenda Golf Club
Garlenda, Liguria
Near to Alassio in the Lerrone Valley, Golf Club Garlenda, founded in 1964 is a British designed layout over undulating terrain stretching 6085 m, par-72. Men. Garlenda has attracted guests year round from France, Germany, Switzerland with its Mediterranean climate and superb layout of majestic pines, olive trees.
General Manager Bruno Olivetti manages and welcomes all with his great team- grazie ! The Foresteria's attractive accommodations include Wi-Fi, mini bar, A/C, pool usage, fitness. Some rooms with balcony plus one lives in the heart of the Club. Dining rooms are spacious with terraces over looking the course delight all for lunch, aperitivo and sunset dinners. Fresh seafood specialties enchant as do their superb selection of Italian Vermintinos, Pinot Grigos for specialties of the nearby Mediterranean. Dolce too is delightful…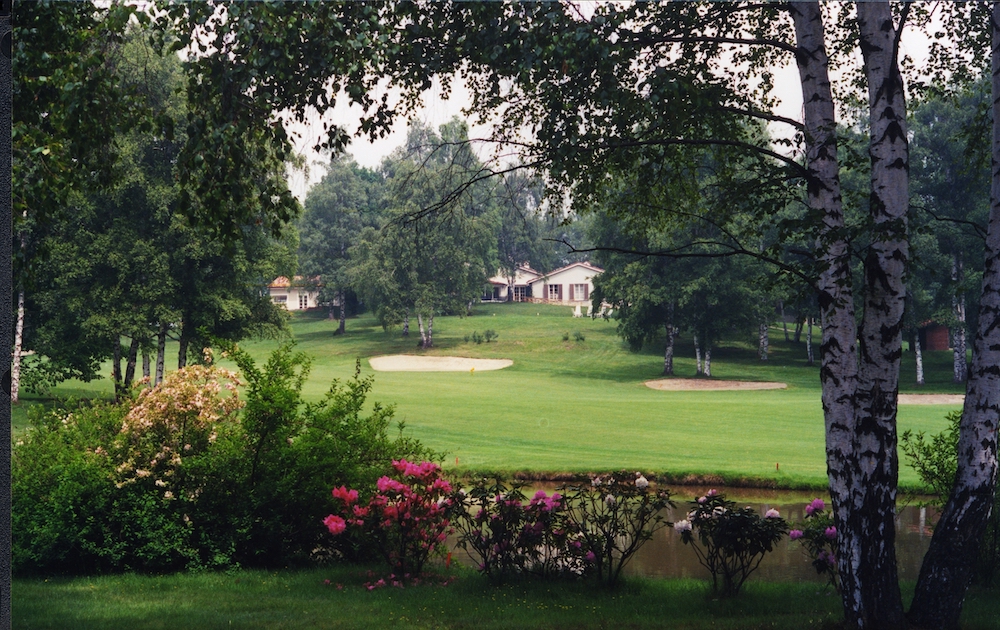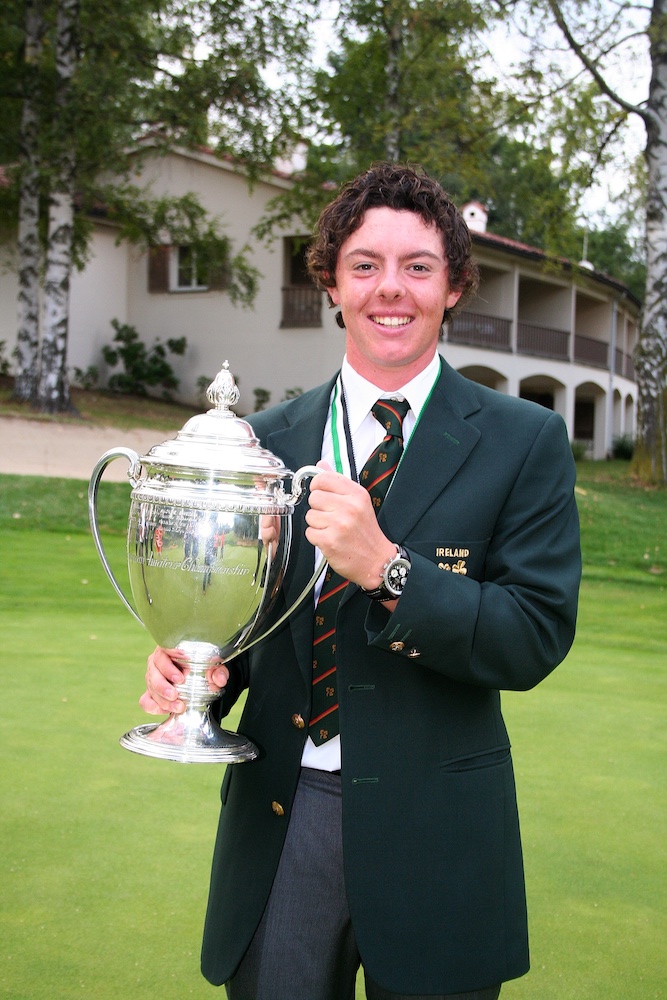 Golf Club Biella La Betulle
I-13887 Magnano
Ranked for many years ranked as Italy's No. 1 Golf Club Biella la Betulle saw Rory McIlroy win the 2006 European Amateur Championship over its spectacular championship layout. Smiles from Rory when I asked him about this recently!
In 1956 UK's design master John Morrison created this magnificent layout high on the forested Serra moraine. Opening late '50's Biella stays open annually  from April until late November,  the layout stretches 6534 m, par 73. Biella's layout demands one's A Game.
The first is a warm up ! The par-4 3rd demands a top drive into an undulating tree-lined fairway and followed by an "A" game shot to the green! Undulating and climbs challenge plus several blind tee shots! Be fit for the return with the upward test and sidehill lies- plus the green's undulations. 12th is a warm up for the 14th! Keep some reserve for the dogleg left 18th or win on the par-3 17th! Biella's 19th hole is pure delight—with great offerings, top service and amazing cuisine to follow.
Full Pro-shop, caddie master, club rentals, Academy all on site; book ahead tee time.
Prized for its challenging golf, Biella is also a gourmet delight as well as its charming Foresteria's offer of single and double accommodations, with terrace or balcony adjacent to the 9th hole in a superb forest setting – verdant, calm, birds chirping. A Sauna is also available. Riccardo, Golf Director, and Alberto, Restaurant and Foresteria Manager, welcome all.. Relaxed terrace dining delights plus superb service indoors with memorable Italian seasonal favorites. Amazing cellar too…Bon appétit. . Biella is part of 2023 Torino Golf destination -enjoy. Great shopping in nearby Biella outlets plus Torino is next door.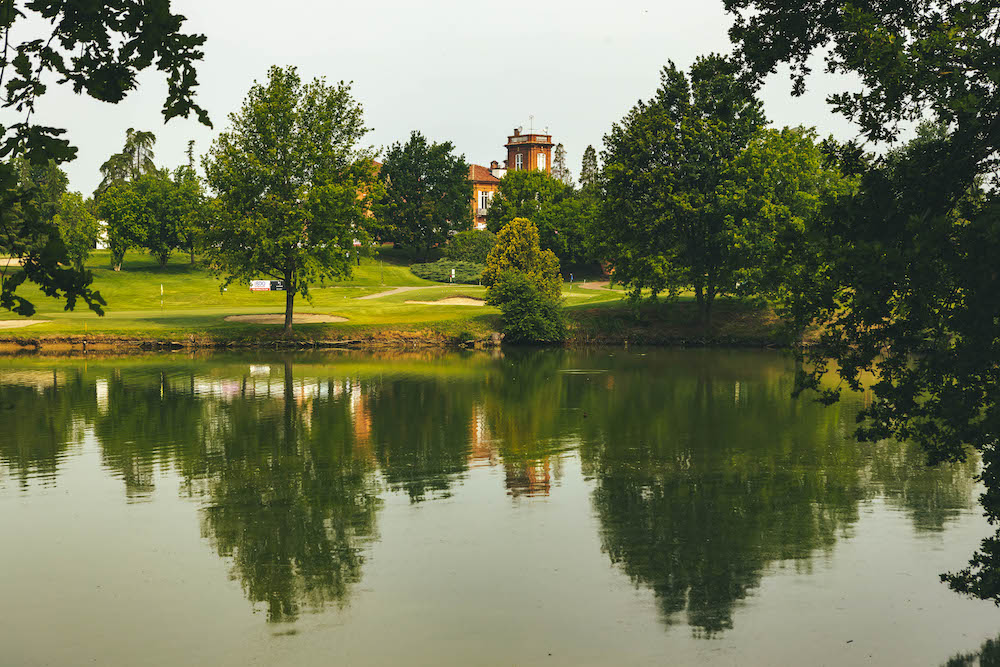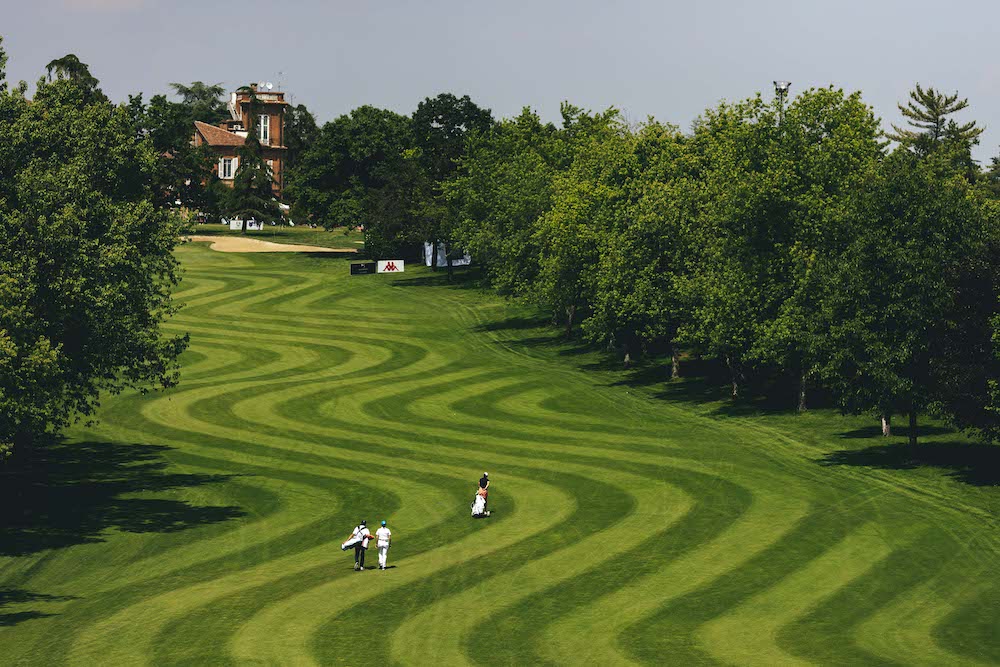 Margara Golf Club, Monferrato
I-15043 Fubine Monferrato
Beautifully nestled in the famed verdant UNESCO Heritage site near Fubine, Monferrato, Margara Golf Club was founded in 1972 with two challenging golf courses. Home to the 2021 LET Ladies Italian Open on the testing Glauco Lolli Ghetti layout as well as welcoming many DP Challenge Tours tournaments, Margara's commitment to golf and the game is universal. Extensive golfing facilities include pro-shop, caddy master, club rental, great driving range and short game areas, fitness, pool, dining, tennis court, and other top amenities. Their Foresteria offers a panoply of lodgings including a villa, elegant renovated castle lodgings, apartments, and adjacent on-site single or double accommodations. All accommodations are adjacent to the 19th Century Club House, courses, and extensive practice facilities.
Margara's Glauco Lolli Ghetti Course (named after its founder), 18 holes, 6048 m, Par-72 has hosted more that 20 European Challenge Tour events plus  the 2021 Ladies European Tour Italian Open. This hilly parkland layout features dense foliage, tall oaks, willows, maples defining holes as well as strategic bunkering, water obstacles. Large greens test with myriad burrows, frequently tiered. Choosing the right tee is critical. The 1st hole tests preparing one for this undulating challenge.  A great walk follows. The 8th is long, testing – beware. The par-3's are all long too – especially the difficult 15th. The 17th and 18th demand all one's shots !
La Guazzetta Course is another 18-hole championship layout – par-72, 6176 m from the tips. Water obstacles are prevalent on this undulating layout, less trees but testing bunkering too. Greens are excellent and demanding. A top play demanding precision off the tees,  Masterful iron play with tough par-4's is essential. The finish – an easier par-3 18th !
The Foresterias offer is extensive including a villa, plus other single or double accommodations all fully equipped, many with kitchens just steps from the first tee and the Club House. The outdoor semi-Olympic swimming pool has a children's pool adjacent; great after a round of golf – a solarium is adjacent as is a tennis court.
Margara's Club House is a charming old historical building which welcomed numerous Italian dignitaries, royalty, hosts guests in its library, lounges, terraces, bar and restaurant from breakfast through dinner- spacious magnificent terrace dining or interior. Excellent Piedmont cuisine is highlighted by specialties of nearby Asti and Alba. Nearby a multitude of historical sites, shopping, and famed vineyards are not to be missed; Club Reception has a variety of offers, referrals.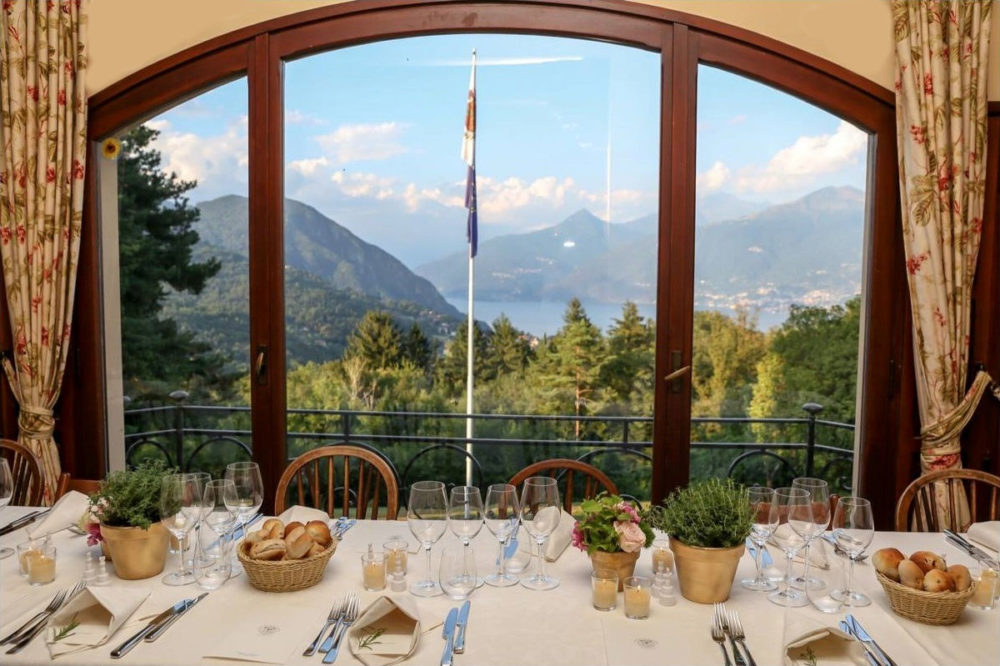 Golf Club de Menaggio & Cadenabbia
Menaggio
Menaggio & Cadenabbia Golf Club's Centenary 2007– kicked off its 100-year anniversary with an elegant Gala March 16th for over 150 members at the Club House with members coming from Switzerland, UK, Germany, Holland. President Vittorio Roncoroni, whose family has been an integral part of the Clubs development, hosted various tournaments and celebrations throughout the season culminating in September with a friendly match amongst ten other clubs founded in 1907 from the four corners of the globe competing in a specially organized 100 year team event full of festivities. Over 35% of the members are international which has always given Menaggio GC a unique character making it a special place to visit.
One of Italy's first golf clubs, founded by British corporate magnates, it offers a spectacular verdant setting high above lake Como; managed by Doris and a great team who welcome all. Par 70, 5482 m the course has maintained it's test with John Harris' retouches in 1965 but keeping its traditional flair. Undulating terrain with some classic narrow fairways and tree-lined fairways demand one's A game. Many elevated greens, many multi -leveled test one's putting when the great views of lake and mountains aren't distracting. Carts are available; otherwise electric is Crecommended.
The terrace enchants all with its views, superb cuisine of the season… like the dining room's early morning welcome with superb vistas accompanying Italy's best cappuccino or latte! Cuisine is exceptional, plus the cellar's delights aren't to be missed.
Don't miss discovering their fabulous library – a global jewel – with over 1200 works, plus treasures from 1682 to enjoy in the original from Edinburgh to works by Henry Vardon (1912) "How to play golf". A library famed globally as one of the most important golf collections in the world.
The Foresteria in the Club House is classic « auberge »; lovely rooms with bath and many with superb views await as does a sumptuous breakfast – in the dining room or terrace. Menaggio is memorable.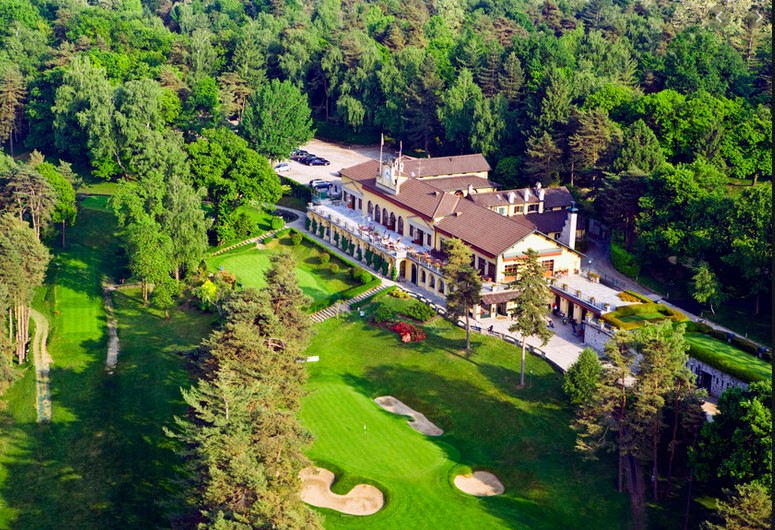 Villa D'Este
Como
Como's famed Golf Club Villa d'Este's challenging 18 holes, par-69, 5548 meters impresses all. One of Europe's top championship courses its history is memorable as is the experience to play it. More than 10 Italian Opens have tested top professionals, plus numerous international tournaments for more than 90 years. The majestic Club House mixes Italian flair with Scottish golf influence like the impressive bar. Celebrities and royal gentry have played and practiced here – from Wallace Simpson to Bing Crosby. All adore the immense imposing terrace with its superb views, flowers galore, elegance. Extraordinary cuisine awaits as does a stellar cellar and service.
Teeing it up is unforgettable on the par-5 downhill first! Rip it with your birdie ideas…as the second demands more for par, as does the rest of the challenge where trees, doglegs, bunkers, water are in play. Keep up energy levels for the return; big tests await with testing doglegs. Precision is essential; undulating greens with tricky burrows too. The 18th is superb with its elevated green just below the Club House. No matter what the 19th Hole is nearby!
Andrea Contigiani, Director of Golf, and his competent friendly team help with all requests. Pro-shop, caddie master, rentals, etc are available.
Villa d'Este's Foresteria is The Lodge. Scottish-décor modern style accommodations with all amenities is several meters from the Club House and adjacent to the course. Wi-fi, TV Satellite, Mini-Bar, terrace, etc are offered plus a superb breakfast in the Club House – Service and golf *****. A must play.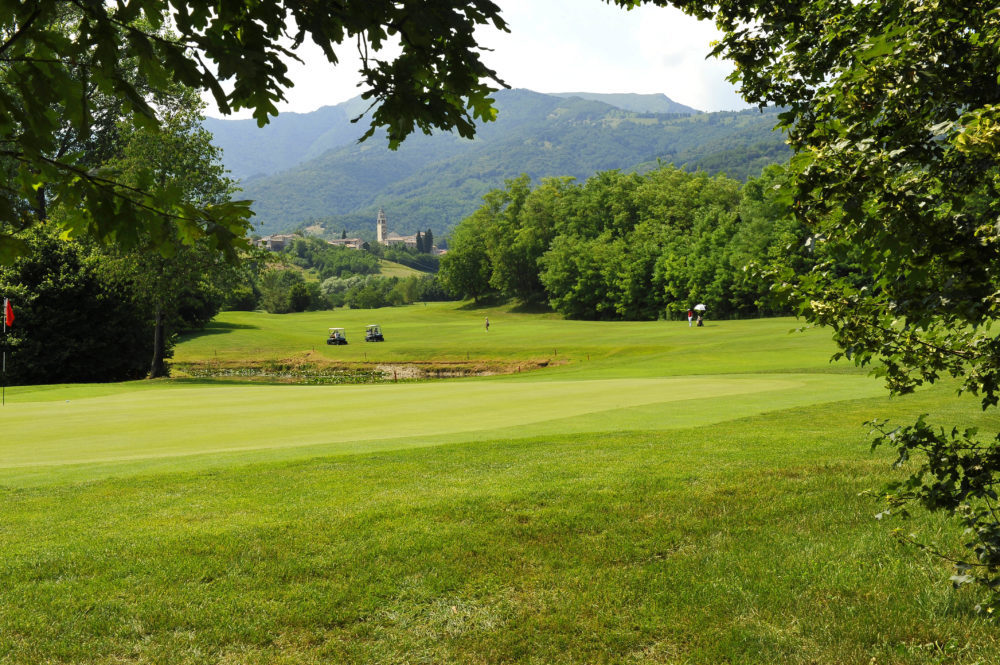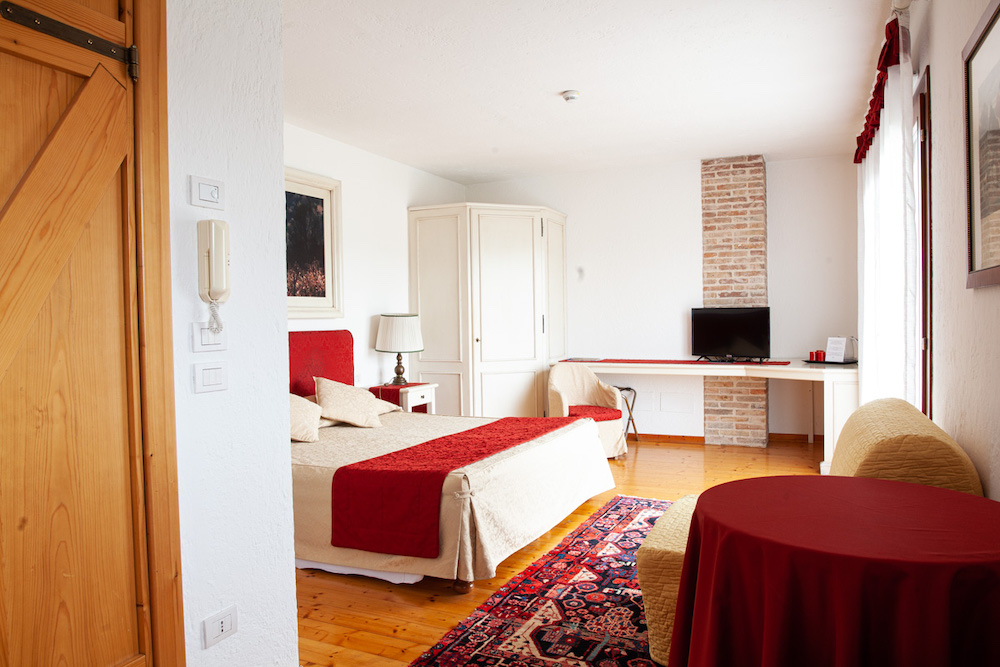 Asolo Golf Club
Asolo, Trevisio
En route to Venice don't miss Asolo Golf Club's 27-hole layout with its amazing views on vineyards, forests, mountains. The three nine hole layouts offer a great variety of golf – Red – 3162 m, par-36; the Green 3137 m, par-36; Yellow, par-36. Lots of water hazards, undulating fairways, bunkers plus testing burrowed, some multi-tiered greens add to one's enjoyment at Asolo. A warm welcome awaits at the Club House like at "Buca 28" Restaurant and its delightful cuisine plus imaginative cocktails.
Array of amenities include game room, fitness center, swimming pool, sauna, Jacuzzi, massage, relaxation area, sports center, pro-shop. A great play as one can mix the courses to improve one's game or enjoyment. All are well maintained presenting their challenges.
The Foresteria is located along the Red. Attractive accommodations with parking are in a verdant calm setting, with views over the courses and surroundings. Additionally there are several villas around the course also available for rental; great for families or groups. Calm, tranquil…Asolo is tops.
Susanne Kemper, Golf Trotter Reporter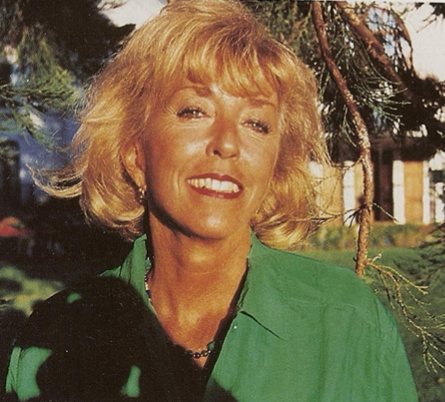 Images with compliments of all golfs courses, Golf Club Biella la Betulle, Golf Club Garlenda, Golf Club Mennagio, Villa d'Este, Golf Club Margara, DR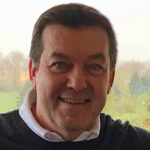 Stéphane COUDOUX
After 8 years at the Express news, I became a golf enthusiast and I now have 32 years of experience including 17 years at Golf Magazine and Golf Européen. Golf Stars is the exclusive web site classify all golf courses and their Services and Equipments. Independent, objective, honest and above all no first and last!