All Roads Lead to Rome and TENUTA DI PATERNOSTRO
- Golf vacation

Tuscia's TENUTA DI PATERNOSTRO – A world away, yet close to the Eternal City
Olivia Mariotti's Tuscian harmony and idyllic ambiance enchant all, as well as relaxing and stimulating one's soul. Majestic horizons, 360-degree views of these ancient Etruscan lands of olive groves revealing peaks from Monte Argentario to the Cimini Mountains on the outskirts of Vetralla and the Marturanum Reserve Park. Massive pines welcome on arrival as do towering oaks, olive trees, pastures at this exclusive "Etruscan Country Retreat" with nine thoroughbred horses, gardens, nature teaming with bird song and hens, rabbits, crickets harmonizing.
Yoga, meditation, Etruscan cave sound healing, mindfulness, horse and equine guided learning, cooking with vegan chef or local Tuscian maestro for classic local recipes are available. As one of the Healing Hotels of the World, the Tenuta's five suites may be visited for short stays or the Tenuta booked complete with staff for long visits; guest's horses can be stabled here. Olivia and her team welcome all while assisting to assure all have a unique visit with the discoveries they desire.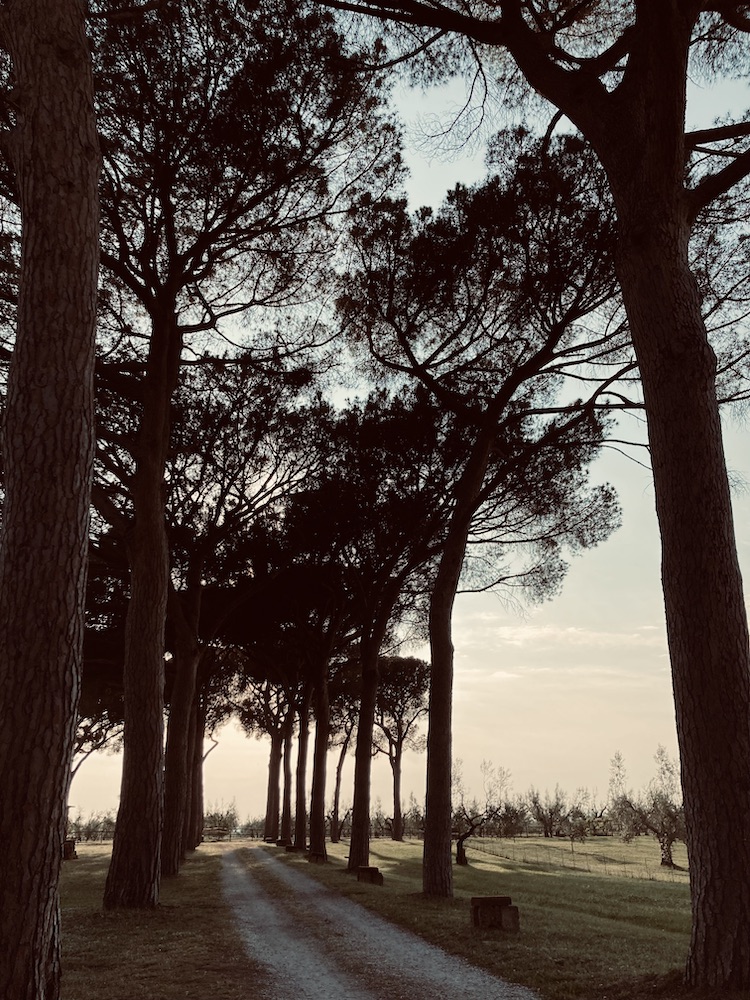 From sunrise to sunset body and soul are nurtured, pampered spiritually with Rommy's culinary fantasies – fresh morning fruits with healthy starters, to seductive sweets, amazing combinations of their Orto's fresh vegetables and spices, artistically presented, perfectly prepared are appreciated by all. "Tramonti Aperitvo" is perfection overlooking the Orto with fiery colors illuminating the sky and the peaks. Wine or bubbly, brandy, grappa – plus Rommy's cuisine – all the palate's delights await. Olivia's own olive oil highlights the Tenuta's local dishes. Olive harvest is hand picked assuring quality; a fun time to visit and join these fun festivities.
Jogging, cycling, riding are tops at the Tenuta. Golf lovers can tee it up a mere 30 minutes away – Golf Nazionale, Sutri's 18-hole undulating test is the Italian Golf Federation's training center and will host 2023's first two days of Junior Ryder Cup competition in September. Great facilities and lovely terrace for dining. A pro shop and additional facilities on site; reservations required. The 9-hole Tarquinia Country Club layout is a short thirty minute drive; it is open all year.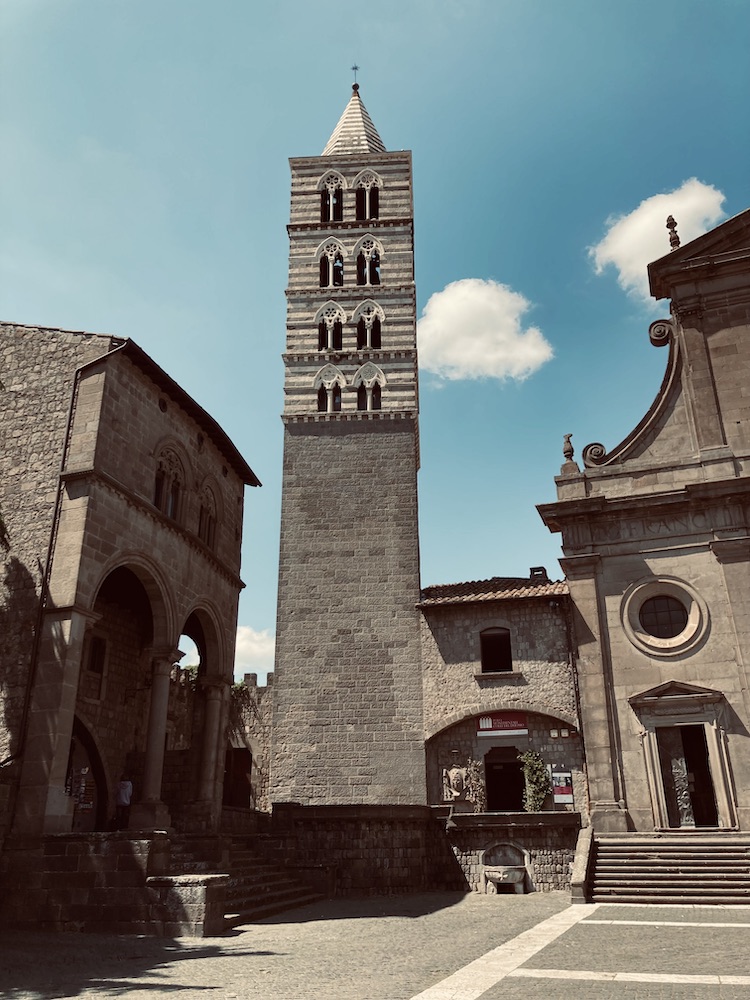 For aching muscles, Viterbo's Termi dei Papi is unique –Etruscan history, nature and health merge perfectly here. The Popes expanded the baths, cures over the centuries. Don't miss the Natural Grotto…with its steam, relaxing inhalation – blissful. Take bathrobe, towel, bathing suit, slippers, shampoo, etc – you'll feel Roman and revitalized!
A not to miss is Viterbo — experience their September 3rd Santa Rosa's fete with its impressive Cortege winding the narrow hilly ancient streets to fanfare and fun. UNESCO site Viterbo's history is immense from the Etruscans to the Kingdom of Italy and then its devastating bombings in 1943-44. Palazzo Papale's façade and exquisite architecture of seven intertwining arches are superb, as is the Piazza del Gesu and its fountain, it's church façade. Centuries of history await discovery.
Tuscia is dotted with important vestiges of Etruscan civilization; Tarquinia with its UNESCO heritage status for its famous paintings on Etruscan tombs and its Museum. Tuscania's massive Etruscan San Pietro and other BC treasures are impressive, and are enjoyed without numerous tour busses! Villages and historic towns boast delightful medieval quarters, antique churches, castles, towers, monuments, Renaissance and Baroque palazzos, plus famous gardens. The ancient Roman theatres of Ferento and Sutri have popular summer shows to enjoy.
Overlooking Bagnaia the beautiful 16th Century Villa Lante with its sublime gardens perfectly terraced, spectacular statues, amazing "acqua" poetry attracting all. A perfect picnic place too…or indulge at nearby medieval Carbognano's cozy quaint La Locandina di Bacco. The tiny terrace or antique filled interiors welcome. Delights – funghi sautéed with potato, rabbit with paccheri in lemon sauce, or their signature "Tagliatelle Carbognaga" with thick bacon slices and no eggs.
Capraola's incredible pentagonal 15th Century Palazzo Farnese originally was a fortress; Vignola later radically revised it into Cardinal Farnese's imposing Renaissance Summer Palace. Outstanding architecture, terraces, stairways were built linking it with the town, surrounding countryside; the era's finest painters, architects worked continually.
Wine tasting in Blera with charming owner Emmanuel Pagrazi's award winning "Habemus". Sunset tastings are magnificent at his architecturally striking cantina. Giancarlo Pitzalis' unique cheese Grotto is a must; he produces, ages his pecorino and capra cheeses from 12- 36 months. Unbelievable discovery…and tasting!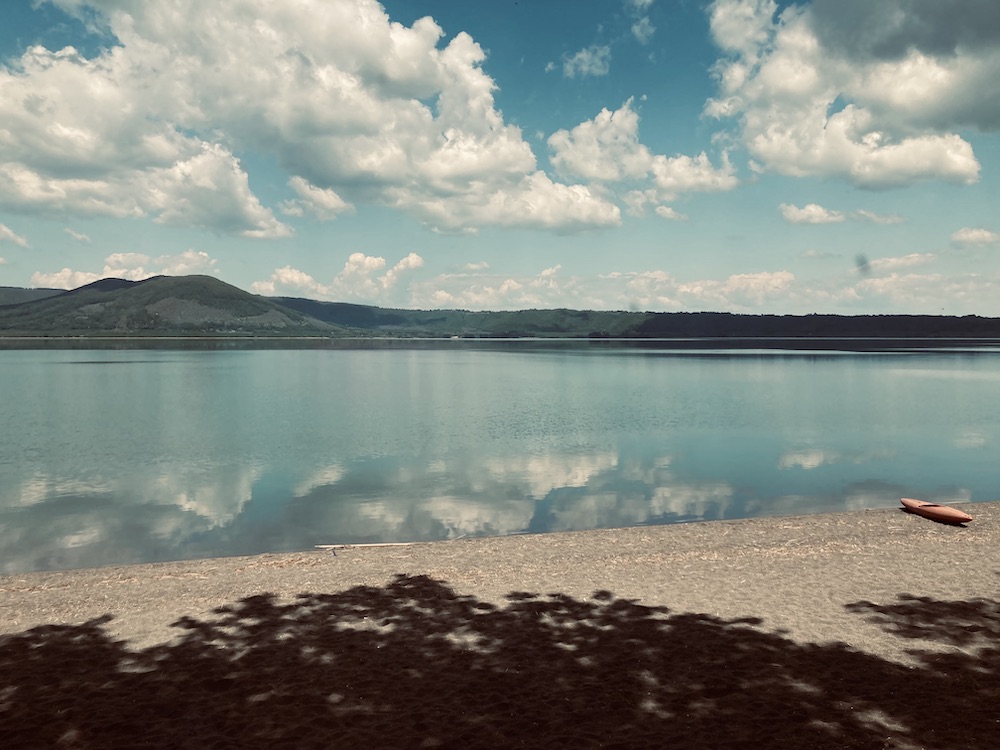 Ceramics and art are Mariotti's passions too with suggestions galore for all. Visits to tranquil Vico Lake for swimming and dining at Riva Felice is memorable. Europe's largest volcanic Bolsena Lake has been dormant since 104 BC, two tiny islands in its center. Boating and fishing are popular. Tuscia's beaches along the Mediterranean are a must in summer.
The Eternal City with all its charms, sights, shopping, plus wining and dining – an hour away. The Tenuta calls- Memories guaranteed !
Susanne Kemper, Golf Trotter Reporter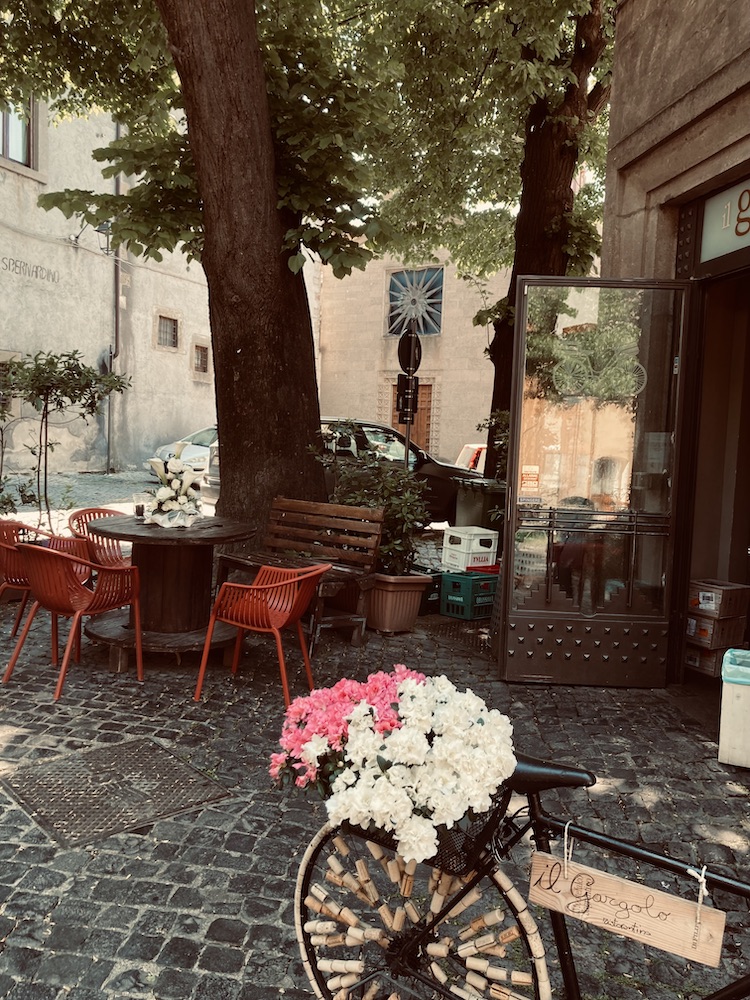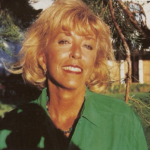 Susanne Kemper
Susanne Kemper has covered the US PGA Tour's West Coast swing and key events, DP European Tour's events, Ryder Cup since Valderrama, WCG, British Open, US Open, plus South African, Latin American, and Australian Major tournaments for 20+ years and numerous LPGA, LET and Solheim Cups.