Book your green fee online - GolfStars.com
- Play golf

BOOK YOUR TEE-time IN 3 CLICKS IN THE MOST BEAUTIFUL GOLF COURSES AND AT THE BEST PRICES
The best online greenfee booking experience, simple and fast !
Now you can book your tee time on GolfStars ! With your smartphone or computer, take advantage of more than 300 direct booking courses, 24/7 without constraints, without always too long telephone waits….Take advantage of the best offers at the best times and play more for a controlled budget!
Our guarantees at golfstars: 100% secure payment, Reservations guaranteed 24/24 and Greenfees can be modified for another departure date up to D-24H for more flexibility! A vast choice with all UGOLF, Bluegreen and many other independent commercial golf courses online.
SIMPLE, FAST, SECURE, EFFICIENT TO BOOK YOUR GREENFEE ON GOLFSTARS
Golf course is closed? The online sale is open 24/7 when you feel like playing all of a sudden, alone or with family and friends!! The golf enthusiasts that you are will now find themselves even more frequently on the Golfstars website in order to make the reservation of the next golf course after of course consulting the 250 criteria of Services and Equipment of the selected golf course(s). (s) to prepare without error and without strangers a successful tee-time in full knowledge of the facts !
Important : the greenfee prices indicated on the sheet of the club sought are the mini-maxi range offered by the golf course. But on the GolfStars online booking area, GolfStars promotions and discounts are sometimes displayed up to 50% off on green fees !!
Entrust your reservations to GolfStars and your steps will be simplified for the reservation of a golf course at the best prices and in all objectivity. With GolfStars, your passion for golf is lived every moment without constraints and in all objectivity.
Do you want to book a 1 or 5 star golf course for a game with friends… do you want to know the exhaustive list of courses at your vacation spot? Rent a series? A proshop? Dinner ? Sleep there? A baptism or a teaching follow-up? Car charging stations?
GolfStars tells you everything thanks to its exclusive search engine; among 612 unmissable golf courses, you can easily book more than 300 golf courses adapted to your desires and your level.
GolfStars your Golf Course Portal with free and unlimited access.
PS: Thank you for evaluating your golf games because your comment on the golf profile will be read by other golfers who are interested in the golf you have played. You can always view, modify or delete your comment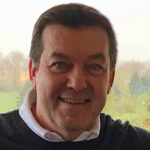 Stéphane COUDOUX
After 8 years at the Express news, I became a golf enthusiast and I now have 32 years of experience including 17 years at Golf Magazine and Golf Européen. Golf Stars is the exclusive web site classify all golf courses and their Services and Equipments. Independent, objective, honest and above all no first and last!