Golf courses in Provence-Alpes Cote-d'Azur
Discover this beautiful French region sometimes called the « French Riviera ».
Here we play all year long even during winter with plenty of golf courses to choose from. this region has 20 golf courses in the Var (83), 18 golf courses in the Bouches du Rhône (13), 20 in the Alpes Maritimes (06)… And not to mention the 11 golf courses in the Vaucluse (84), the Alps of Haute Provence (04) and the Hautes Alpes (05). The region Provence-Alpes Cote-d'Azur welcomes you with the sound of cicadas to sharpen your swing in peace.
In this region, you will find 4 golf courses that are rated 5 Stars by Golf Stars… Cannes Mougins, Monte Carlo, Roquebrune and Terre Blanche that will provide you with great services & facilities of exception!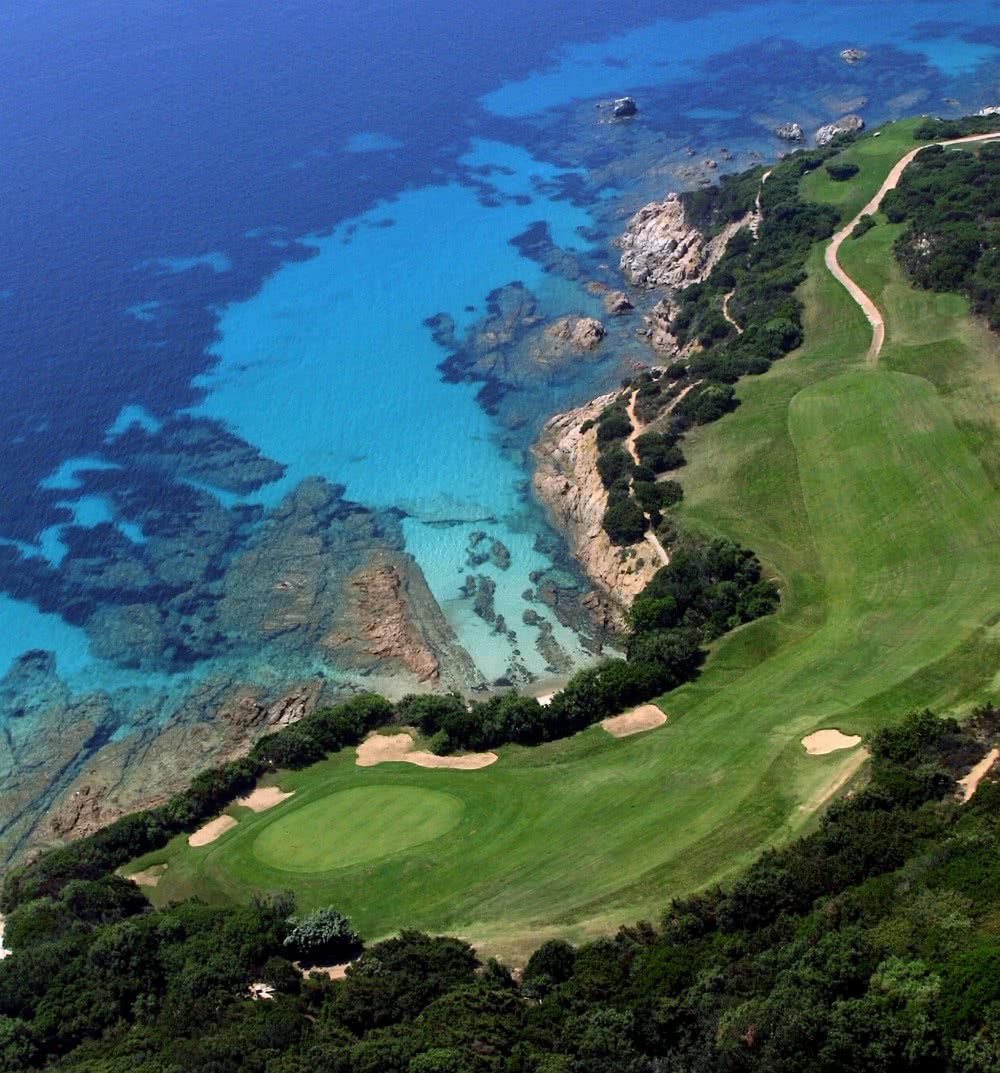 ---
The 74 golfs in Provence-Alpes Cote-d'Azur
06 - Alpes-Maritimes

Golf Pitch & Putt

Par : 9

83 - Var

Category Golf 9 holes

Par : 29, Average rates : 38 €

13 - Bouches du Rhône

Golf 18 holes or +

Par : 69, Average rates : 54 €

13 - Bouches du Rhône

Category Golf 9 holes

Par : 57

13 - Bouches du Rhône

Golf 18 holes or +

Par : 72, Average rates : 67.5 €

13 - Bouches du Rhône

Golf 9 holes

Par : 36, Average rates : 35 €

13 - Bouches du Rhône

Category Golf 9 holes

Par : 60, Average rates : 12 €

06 - Alpes-Maritimes

Practice

84 - Vaucluse

Golf 18 holes or +

Par : 72, Average rates : 60 €

83 - Var

Golf 18 holes or +

Par : 72, Average rates : 67 €

13 - Bouches du Rhône

Category Golf 9 holes

Par : 57

83 - Var

Golf 18 holes or +

Par : 69, Average rates : 75 €

06 - Alpes-Maritimes

Golf 18 holes or +

Par : 67, Average rates : 50 €

13 - Bouches du Rhône

Golf Pitch & Putt

Par : 54, Average rates : 15 €

06 - Alpes-Maritimes

Golf 18 holes or +

Par : 71, Average rates : 110 €

06 - Alpes-Maritimes

Golf 18 holes or +

Par : 72, Average rates : 160 €

83 - Var

Golf 9 holes

Par : 29, Average rates : 32 €

83 - Var

Category Golf 9 holes

Par : 57

83 - Var

Golf 18 holes or +

Par : 72, Average rates : 100 €

13 - Bouches du Rhône

Golf 18 holes or +

Par : 71, Average rates : 70 €

13 - Bouches du Rhône

Golf 9 holes

Par : 31, Average rates : 20 €

83 - Var

Golf 9 holes

Par : 30, Average rates : 33 €

04 - Alpes-de-haute-Provence

Golf 18 holes or +

Par : 72, Average rates : 54.5 €

83 - Var

Golf 18 holes or +

Par : 72, Average rates : 73 €

13 - Bouches du Rhône

Golf 18 holes or +

Par : 71, Average rates : 40 €

83 - Var

Golf 18 holes or +

Par : 72, Average rates : 82.5 €

05 - Hautes-Alpes

Golf 18 holes or +

Par : 72, Average rates : 47 €

83 - Var

Golf 18 holes or +

Par : 71, Average rates : 155 €

04 - Alpes-de-haute-Provence

Golf 9 holes

Par : 36, Average rates : 30 €

83 - Var

Golf Pitch & Putt

Par : 27, Average rates : 22 €

84 - Vaucluse

Golf 18 holes or +

Par : 72, Average rates : 53 €

06 - Alpes-Maritimes

Golf 18 holes or +

Par : 72, Average rates : 65 €

83 - Var

Golf 18 holes or +

Par : 70, Average rates : 75.5 €

13 - Bouches du Rhône

Golf 18 holes or +

Par : 71, Average rates : 72.5 €

06 - Alpes-Maritimes

Golf 18 holes or +

Par : 72, Average rates : 72 €

83 - Var

Golf 18 holes or +

Par : 72, Average rates : 66 €

06 - Alpes-Maritimes

Category Golf 9 holes

Par : 30, Average rates : 24 €

83 - Var

Category Golf 9 holes

Par : 54, Average rates : 20 €

06 - Alpes-Maritimes

Golf 9 holes

Par : 35, Average rates : 37 €

04 - Alpes-de-haute-Provence

Golf 18 holes or +

Par : 72, Average rates : 69 €

13 - Bouches du Rhône

Golf 18 holes or +

Par : 71, Average rates : 84 €

13 - Bouches du Rhône

Golf 18 holes or +

Par : 72, Average rates : 68 €

13 - Bouches du Rhône

Category Golf 9 holes

Par : 28, Average rates : 30 €

13 - Bouches du Rhône

Golf 18 holes or +

Par : 71, Average rates : 53 €

06 - Alpes-Maritimes

Golf 18 holes or +

Par : 71, Average rates : 155 €

05 - Hautes-Alpes

Golf 9 holes

Par : 36, Average rates : 34 €

06 - Alpes-Maritimes

Category Golf 9 holes

Par : 54

06 - Alpes-Maritimes

Golf 18 holes or +

Par : 72, Average rates : 98 €

84 - Vaucluse

Golf 9 holes

Par : 34, Average rates : 32 €

84 - Vaucluse

Category Golf 9 holes

Par : 56, Average rates : 25 €

13 - Bouches du Rhône

Golf 18 holes or +

Par : 72, Average rates : 81 €

04 - Alpes-de-haute-Provence

Golf Pitch & Putt

Par : 27, Average rates : 29 €

06 - Alpes-Maritimes

Golf 18 holes or +

Par : 71, Average rates : 90 €

06 - Alpes-Maritimes

Practice

83 - Var

Golf 18 holes or +

Par : 71, Average rates : 90 €

06 - Alpes-Maritimes

Golf 18 holes or +

Par : 71, Average rates : 130 €

13 - Bouches du Rhône

Golf 9 holes

Par : 32, Average rates : 25 €

06 - Alpes-Maritimes

Golf 18 holes or +

Par : 71, Average rates : 90 €

83 - Var

Golf 18 holes or +

Par : 72, Average rates : 77 €

84 - Vaucluse

Golf 18 holes or +

Par : 72, Average rates : 65 €

13 - Bouches du Rhône

Golf 18 holes or +

Par : 72, Average rates : 62 €

06 - Alpes-Maritimes

Practice

83 - Var

Golf 18 holes or +

Par : 72, Average rates : 145 €

06 - Alpes-Maritimes

Golf 9 holes

Par : 34, Average rates : 32 €

83 - Var

Golf 18 holes or +

Par : 70, Average rates : 72 €

83 - Var

Golf 18 holes or +

Par : 68, Average rates : 95 €

83 - Var

Golf 18 holes or +

Par : 68, Average rates : 77 €

13 - Bouches du Rhône

Category Golf 9 holes

Par : 54

06 - Alpes-Maritimes

Golf 9 holes

Par : 30, Average rates : 35 €

06 - Alpes-Maritimes

Golf 9 holes

Par : 34, Average rates : 40 €

83 - Var

Golf 18 holes or +

Par : 72