44th Ryder Cup Italy 2023, Europe winner
- Golf tournaments

Europe's 12 Gladiators Conquer Majestically 44th Ryder Cup at Marco Simone Country Club's Coliseum
16 1/2 to 11 1/2
Galvanized Gladiators – Viktor Hovland, Rory McIlroy, Jon Rahm, Justin Rose – by European chants, songs battled tirelessly the highly touted US team to a historic 4-0 lead in Friday morning's opening foursomes -the leader board had no red! They never gave up the battle leading four rookies and team mates to an exciting climax Sunday with Tommy Fleetwood's capturing the win on the 17th green over US's Rickie Fowler to roars from the thousands lining the par-3 17th!
Friday Ryder Cup…
…Blue skies, sun greeted more than 40,000 fans Friday as Rahm opened the Matches at 7:35 am Friday pounding one of his monster drives into the heart of the uphill fairway launching Europe's attack in the opening foursomes. It culminated in Europe's historical 4-0! Afternoon four balls – which usually favor the US team's power game – was massively European Blue – 6 1/2 to USA's 1 1/2; sadly another historical moment – the first time America hasn't won a match in a Ryder Cup day. McIlroy and Fitzpatrick won 5&3 their four ball match over Morikawa/Schauffele while the US battled to get three ties scoring 1 1/2 with Rose/rookie Robert MacIntyre battling hard; Rose's 18th hole putt was monumental. Jubilation from over 10,000 there...ole, ole, ole was the perfect ending.
Saturday Ryder Cup…
…brought more sunny hot weather for all with sizzling scores too – another historic day in Rome with Europe triumphing 10 1/2 to 5 ½. The US fought hard to overcome their huge deficit – but could only scored 4 points! Scandinavian Gladiators Hovland and rookie Ludvig Aberg massacred World No. 1 Scottie Scheffler and "Major" Champion Brooks Kopka winning on the 11th hole 9 up!
Another Ryder Cup record. Europe won more foursomes points leading 9 1/2 to America's 2 1/2. A four ball battle followed with the US's Max Homa, Patrick Cantlay, Collin Morikawa with rookies Bryan Harman and Sam Burns scoring points; Cantlay and Homa led the US charge of red . 5.5 US and Europe 10.5 teeing off Sunday.
Sunday Ryder Cup…
…Rahm and Scheffler kicked off the singles battle for their sides in an intense, superb 18 hole match with their final tie on 18th green. Hovland vaulted Europe up to 11 points beating Morikawa; Rose battled in-form Cantlay desperately but lost on 17; Koepka beat Aberg 3 & 2 ; Hatton bested Harman on 16 with superb bunker shot for 3&2; McIlroy beat Burns 2&1; Schauffele overcame Hojgaard 3&2; and Tommy Fleetwood got the much needed European Win on the 17th over Rickie Fowler.
Fans rushed everywhere, clapping, chanting, singing, chaos filled Marco Simone's Coliseum in the spectacular Roman sunset highlighting Europe's gallant Gladiators. America desperate to win for the first time in 30 years abroad can focus now on Ireland's 2027 Adare Manor Matches.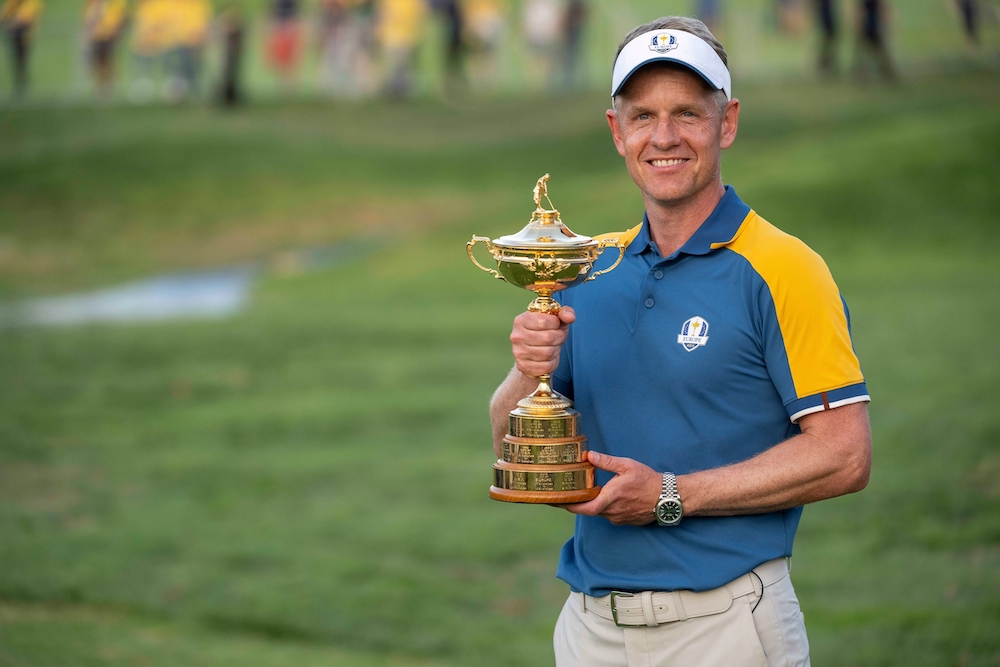 Stellar golf, suspense, drama made Rome memorable with an electric ambiance in Marco Simone's Coliseum daily following in tradition of other great Matches at Valderamma, Medina, Brookline. A few Roman highlights… Rahm's sensational play Friday with a near hole-in-one on 7, chipping in three holes later for 2 UP win in the morning; afternoon another key chip-in to get to A/S, then closing with a 33 foot putt on 18 halving their match to get Europe 6-1 sending Euro fans into orbit. Partner Hojgaard had said to Rahm, "Go for it. Do it for Seve!" Hovland and Aberg's historical 9 up victory on the 11th – the biggest win in Ryder Cup history during any format! "I don't think we could have done a whole lot better" smiled Hovland. World No 1 was tearful after this historic loss.
In Saturday's four balls Patrick Cantlay valiantly brought some hope to USA with his brilliant W over McIlroy/Fitzpatrick in the dark on the 18th draining a 20 ft birdie putt. Cantlay playing with rookie Clark said, "we can celebrate a little now and have some momentum for tomorrow." Tommy Fleetwood's Sunday win on 16th with Rickie Fowler's drive in the water, while Fleetwood drove the green for a birdie cemented Europe's win on the 17th with his tee shot only 3 ft from the pin; Fowler conceded after missing his birdie attempt.
Justin Rose was awarded the Nicklaus-Jacklin Award (restructured to only one winner) for the 44th Ryder Cup for sportsmanship, fair play, decision making exemplifying the true values of The Matches and this great game. Rose's place in Ryder Cup history is assured not only by his many points, participations but he became the third player to receive this honor following it's launch at the 43rd Matches (US's Dustin Johnson and Europe's Sergio Garcia were cited).
Music and celebrations continued into the Roman night…Europe's team unanimously wants Luke Donald to continue as Captain; in the 14 months since his nomination, "Luke's amazing job building such a cohesive, motivated team" yielding a superb victory – phenomenal. McIlroy, scored the most points ever in this Ryder Cup of any player, was quick to launch "We will win at Bethpage Black in 2025 "…Game on ! Ole, Ole, Ole….
PS: Standby for our introduction and all the news about 2025's 45th Ryder Cup Matches at Bethpage Black New York…
Play Marco Simone Golf Club and more golf courses around Rome  ? Discover them HERE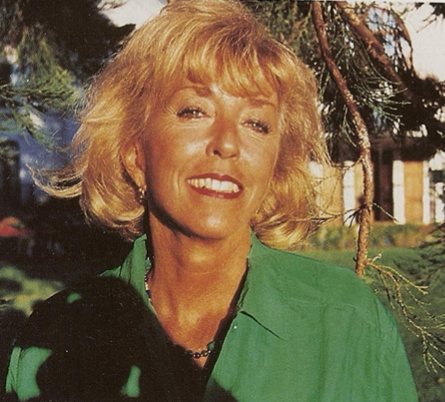 Susanne Kemper, Reporter Golf-trotter
Images crédit Rolex images
New records Ryder Cup 2023
The 2023 Ryder Cup in Italy set new records across the board, with Europe's 16½-11½ victory against at United States attracting unprecedented levels of engagement across social media and global broadcasts.
A total of 271,191 people from 100 different countries attended the 44th Ryder Cup in person at Marco Simone Golf & Country Club in Rome, with millions more following the action from afar on television and digital platforms.
There were 2,653 posts across official Ryder Cup Europe, Ryder Cup USA and joint Ryder Cup social channels during the Ryder Cup week, which led to more than 600million impressions and pageviews. Furthermore, early figures show views of Ryder Cup official social media channels amounted to 197.6million, with a total of 26.7million interactions, contributing to the channels gaining 500,000 new followers.
On Ryder Cup Europe's platforms alone, impressions numbered 347,106, 426 – a remarkable 117 per cent increase on the 2018 Ryder Cup in Paris which totalled 160million.
Footage from the European Team Bus on the Sunday night particularly resonated with fans, with 14,054,985 views across all channels in the first 48 hours, total impressions of 19,188,189 and engagement amounting to 1,482,709.
Early figures also show notable increases across global broadcasts, with a rise in average viewership on Sky Sports in the UK of 38 per compared to the 2021 Ryder Cup at Whistling Straits and 25 per cent up on the 2018 edition at Le Golf National*****, making it the most watched Ryder Cup on Sky Sports on record.
Guy Kinnings, Executive Director – Ryder Cup, said: "The 2023 Ryder Cup in Italy once again underlined the global appeal and continued growth of one of the world's leading sporting events.
"This year's contest, played against the backdrop of the historic city of Rome, truly connected with fans around the world, and our early figures show significant increases in engagement even from the recent record-breaking editions.
"The Ryder Cup is undoubtedly a unique and special event in sport. These extraordinary numbers certainly are testament to that and to the wonderful entertainment the European and US team provided on the course, as well as the unforgettable scenes of Luke Donald and his players celebrating a memorable victory at Marco Simone. Luke was a magnificent captain and those scenes really captured what it means to play for something bigger than yourself, which is something that inspired Luke and his players throughout his Captaincy."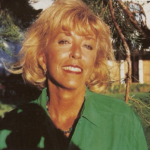 Susanne Kemper
Susanne Kemper has covered the US PGA Tour's West Coast swing and key events, DP European Tour's events, Ryder Cup since Valderrama, WCG, British Open, US Open, plus South African, Latin American, and Australian Major tournaments for 20+ years and numerous LPGA, LET and Solheim Cups.