GOLF STARS - MAY 2023 RYDER CUP UPDATE
- Golf tournaments
Hole by Hole, Marco Simone Golf Course
Stands are rising at strategic points over Marco Simone's undulating challenging terrain giving players and fans at the DS Automobiles 80th Italian Golf Open May 6-9 a sunny, superb idea of Rome's welcome for The Matches September 29-October 1, 2023.
Golf Europe's Captain Luke Donald teed it up with all of his Vice Captains – Edoardo Molinari, Thomas Bjorn, and Nicolas Colsaerts – discovering the changes and evolution of the course and its challenges since last September's Open. European contenders for the Team were on site to see the changes in the layout, the rough plus appreciate the greens while hopefully getting the Captain and his team's attention to their play.
Poland's Adrian Meronk grabbed the spotlight with his convincing play and W. France and the UK contingents seeking notice were the largest followed by Italy, Germany, Spain. Pavon topped the leaderboard until Julien Guerrier's superb round Saturday and Romain Langasque's 62 marking a new Marco Simone course record with amazing play. Les Bleu's seemed on top !
Adrian Meronk excelled not only Saturday but was superb closing the W on Sunday— definitely winning Captain Luke's attention too!
Marco Simone Golf Course evolutions are impressive. Trimming work has increased views on Rome, the Castle, old Casali buildings, olive groves, nearby villages. The amazing Rome skylines particularly from the back nine where many stands will be. Some key holes will be – the fifth with the tee is moved up and the par-3 seventh -219 yds- with its amazing "elevator" drop from tee to green of 40 feet. Water on the left may drown many shots to a back pin as experienced Vice Captain Edoardo Molinari and many others…The 8th hole's difficulties are huge…Matt Fitzpatrick knows well. Drive is tight with water on the left, trees right to a narrow dog-leg fairway with water in front to be able to go for the green. Testing !  Fitzpatrick can testify.
On the back nine the new layout showcases drama perfectly on the 11 and 16th ! A short drivable par-4, the 11th challenges all with danger left. A superb view of Rome from the 12th tee to green wows but one must be attentive to the elevated green's diabolical contours- it played the easiest in 2023 Italian Open. From the 13th Match scores become essential…the 14 & 15th holes are critical as recovery here is very difficult stressed all the players.
Amazing 16th is unforgettable not only for its view of Rome but its challenge. It will be critical …a downhill par-4 with water lurking greenside – bunkers protecting on the left to a multi-sloped green – sensational risk and reward! Wind impacts here too. Win the Match on 15 will be important for Europe…
Europe's Ryder Cup course has developed beautifully with lots of improvements, fine touches yielding an amazing test as seen during the 2023 Italian Open and experienced by Donald and his Vice Captains! Players also voice their impressions—rough is to be avoided, greens are firmer, even after several days of rain prior to the Open.
Julien Guerrier commented "with the wind in the afternoon up it made it very difficult, surprising. Fairways essential, rough is really difficult." Adrian Otaegui with a 68 and 67 was pleased, "Every time we come to Marco Simone it's getting better and better, great condition, well prepared, fantastic evolution." Greenskeeper Arias continues to work more her miracles with her team presenting a very testing, perfectly manicured test for all.
Captain Donald commented "I wouldn't have missed this for the world – lots of behind the scenes work, dinner with Vice-Captains. We'll look at the stats after and see whether we need to make any tweaks. My game's a bit off didn't hole many putts and yesterday missed too many fairways."
Rome is still working on various access preparations for the Matches with road improvements, etc. Marco Simone Golf and Country Club and Lara Arias have the course in perfect preparation mode…Grazie mille!
Susanne KEMPER – reporter
@Susanne Kemper photo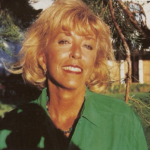 Susanne Kemper
Susanne Kemper has covered the US PGA Tour's West Coast swing and key events, DP European Tour's events, Ryder Cup since Valderrama, WCG, British Open, US Open, plus South African, Latin American, and Australian Major tournaments for 20+ years and numerous LPGA, LET and Solheim Cups.